Biggest eSports Tournaments and Leagues You will Find in 2022
Prior to the advent of online gaming, people could only play in a multiplayer mode with up to 4 players.
And they have to stay close to each other for that to happen since consoles were connected using wire. Every player should hold a gamepad to control actions of the character played.
To this day, this scenario is still popular, but the internet has come as a platform that can support multiplayer to a much bigger extent.
We can now play with a large number of people at the same time. Take a look at Fortnite, Dota 2, League of Legends, and all other games that dominate the eSports world. They are multiplayer games with support for massive numbers of players.
Additionally, players can also now compete in a professional setting called an eSports tournament.
What are the biggest eSports tournaments?
Well, Here are some of them.
The Biggest eSports Tournaments and Leagues in 2022 (Anticipated Per The Previous Data)
---
1. The International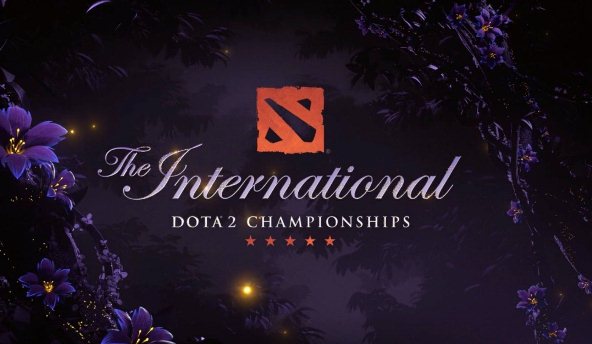 The International is one of the most anticipated tournaments for Dota 2 lovers. The event is held annually by Valve.
While the company has added other events to its calendar, The International has cemented its status as the most prestigious one in the Major Championship Circuit.
The first TI took place in Germany with a prize pool of $1.6 million that instantly took the world by storm. And it only took off from there. The subsequent events offered even larger sums, peaking with The International 2019, which has a prize pool of over $34 million.
To make it more impressive, many other TI events have secured placements in the list of tournaments with the highest prize pools.
Apparently, prize money isn't the only thing that makes it such a spectacular event. Millions of people are also thirsty to see their favorite players perform in the field.
Last year's TI pretty much confirmed that. The 2019 was actually the most streamed Dota 2 event on Twitch with over 1.9 million watching the final round.
2. Fornite World Cup
While being relatively new to the scene, Fortnite has proven to be a successful game with a huge player base. Hence, it's not surprising that the tournament hosted for the game ended up being a monumental success.
It deserves to be on this list for offering a staggering prize pool worth $30 million. If we go by the numbers, it's clear that people were here for the game as well as tournament. There were about 40 million players competing for spots in the major event, but only a select few were lucky to join as finalists.
The aforementioned figure easily puts it ahead of other eSports events. It's literally on the same league as the TI in terms of prize money.
The number of people who tuned in for the finals were also comparable. It peaked with 2.3 million throughout the solo finals.
3. League of Legends World Championship
Riot Games also has a tournament conducted for the popular MOBA title, League of Legends called the LoL World Championship or simply abbreviated as Worlds.
As with other tournaments contesting popular titles, this one is also held annually. Worlds ranks quite high among other events in terms of prize money. At the same time, the viewership is equally great.
The 2018 championship, for instance, was watched by roughly 99 million of people over the course of its finals, which marked an increase over the previous year's record.
In 2020, the grand event was hosted in Shanghai, China. A total of 22 teams were invited to show their best efforts and bring home victory. For the record, 10 of those in the lineup had to go through the play-in stage to qualify for the main event.
4. Call of Duty League
The name of the event pretty much gives away the title contested for the event. Yep, this is a league created specifically created for the players of Call of Duty.
Produced by Activision, it has a lot of resemblance with the Overwatch league. What sets it apart from others is that instead of using promotion and relegation which have been quite synonymous with eSports events, it follows the playoffs format and uses the point system to decide who can proceed to the next round.
This year's event is played in two different seasons, summer and spring, with a prize pool amounts to $6 million in total, putting it up there with other high-paying eSports tournaments.
5. PUBG Global Championship
This is not the most lucrative league for those strictly concerned about prize payouts, but given the popular title it's associated with, no wonder that it can provide a large amount of money to be allocated for the winners.
The championship held last year had a prize pool sitting at about $4 million. There were about 32 teams invited to take part in it.
Half of the item revenue generated from the event was distributed among participants. A quarter of that went to the prize money which initially stood at $2 million.
The rest of the revenue was also shared between members, but the difference is it's done on the basis of vote.
6. Flashpoint Championship
This is one of the events people look forward to the most this year. While the name may not give you an insight into the game being played, it's actually an event conducted for Counter Strike: Global Offensive.
The first season of the championship includes 8 permanent members along with 4 additional ones. They all compete for $1,000,000 of total price payouts. Many thought that it was far from perfect, but somehow, they've been prepared for season two.
They pull out all the stops to ensure that the winning teams got paid decently. The amount of prize pool is retained, which will surely bring in a lot of excitement since that's a large chunk of money still.
When it comes to eSports leagues, prize money usually becomes one of the biggest selling points, which is why many try to emphasize on that.
The same applies to the Flashpoint Competition. Not gonna lie, $1 million is high enough to go crazy about especially when half of that goes to the winner.
7. Fortnite Fall Skirmish Series
This Epic Games-hosted event lasts for 6 weeks. The amount awarded to winners is around $4 million. There are changes players should expect in each week.
All participants are divided into 5 different clubs. The objective is to collect as many points as possible over the course of these 6 weeks.
In addition to earnings that players are eligible for after getting good placements from weekly matches, good performance also has a direct contribution to the club defended. The club with the highest cumulative points in the end is the one that can snatch that the $4 prize money.
Of course, the amount has to be shared with members involved in the game. This series serves a greater purpose than to appreciate the fans. It's also a way for the developer to prepare for the World Cup, which is Fortnite's major league.
8. Six Invitational
Are you a fan of Tom Clancy's Rainbox Six Siege?
If so, then the Six Invitational wouldn't have slipped under your radar. This is an annual tournament held for the game. And it was organized by Ubisoft Entertainment.
There are 16 finalists joining, all of which must make their way through the quarter final, semi final, and then grand final. The groups stage follows the GSL format.
After the 8 other teams have been revealed, they will quickly be put into a single elimination bracket.
For the record, the tournament originally had only 6 teams competing on Xbox One and PC, but later expanded to the configuration that is today.
9. Overwatch League
As the name suggests, this is a major league for the game Overwatch. 2018 marked the year of its inauguration. The regular season typically lasts for 12 weeks with a route to playoffs to decide the winners.
The season 1 had all matches taking place in Los Angeles. The total amount awarded to the players was $3.5 million. Of that sum, $1 million was given to the winner.
There are 20 teams involved in this tournament with each being a representative of a major world city. They're grouped into 2 divisions. There's Atlantic Division and Pacific Division.
Players are allowed to utilize in-game items to support their teams. One of the provided items is skins, which are available for purchase using league token.
10. ESL One
Some tournaments are specifically hosted for a single game only. This one is different because it brings together players from across the globe into one platform. It doesn't center to just one title, but multiple.
In addition to Dota 2, the series also has events contesting CS:GO and Battlefield 4. They are held in sports stadiums located all around the world.
The ESL One Frankfurt 2014 was its very first event arranged for Dota 2. This year, the ESL one is back with another event called the ESL One: Rio. Only this time, it's organized for Counter-Strike: Global Offensive.
It's said to provide winners with a total of $1 million in prize money. Brazil isn't new to such events, but this is their first to host a major one for the title.
FAQs – Biggest eSports Games and Events
---
What is the biggest game in eSports?
It depends on what constitutes the biggest. However, prize pools are often used to measure the popularity of games and tournaments. And in this respect, Dota 2 truly shines.
It has several appearances in the list of tournaments with the highest prize payouts. But of course, numbers change from time to time. In 2020, for instance, CS:GO stands out with a whopping $20 million in total prize money.
Dota 2 remains the talk of the town with about $35 million. There are many other titles that make the list, like Fortnite and League of Legends.
What is the biggest video game tournament?
Again, if we strictly talk about the amount of money awarded to winners, then the list we've provided would be relevant. It's not surprising that these tournaments can pay out millions. That's because they have such immense popularity and large player bases.
What is the largest prize pool in eSports?
That title belongs to The International 2019 with its $34.3 million in prizes. The fact that the annual tournament had a steady growth in prize money is an achievement in itself.
Well, that's a given considering its immense popularity. At first, it provided a total of $1.6 million and constantly broke the previous records. Meanwhile, Fortnite trails not far behind with $30.4 in prize money.
The record-breaking figure was made just last year. It's the 2019 Fortnite World Cup Finals where that humongous sum was handed out to players.
What is the biggest Dota 2 tournament?
Well, that's not up for debate.
The International remains the biggest tournament held for the title with groundbreaking figures presented annually.
Only last year it came back breaking the previous record with $34.3 million.
What is the top eSports org?
The top eSports organization determined by the amount of prize money earned would be Team Liquid.
But if we look closer at those that make up the top 10 list, it's clear that most of them are also popular teams that we are familiar with, like Fnatic, OG, and Evil Geniuses.
Final Thoughts on Gaming Tournaments
---
Is eSports the next big thing?
All the signs point to that if it hasn't already. eSports revenue globally was expected to top $1 billion this year. The steady increase in prize pools of major tournaments proves that the industry is thriving right now.
Many people want to take part in tournaments and have some of that money for themselves. The thing is, that's not an easy thing to do.
To be a pro gamer and performs at an international stage, you have to undergo a process. Building a brand and joining a team are a part of that. If you're curious about the biggest eSports tournaments, you can read the list we've provided here.
All these events feature games that nearly everyone in the gaming world knows, so it comes as no surprise that they're not hesitant to hand out such large sums of money.
…
Related Posts