Top 10 Best Video Game Player in the World 2022
Who is the best video game player in the world today? This is in no way an easy question to answer. Picking the best out of so many in various…
Who is the best video game player in the world today?
This is in no way an easy question to answer. Picking the best out of so many in various niches of gaming can be a daunting job. As we know, the game industry is more than just competitive gaming. Some gamers have never played at a professional level yet they can give these eSports pros a run for their money in popularity.
Competitive gaming is different from streaming for instance, but both can make you wealthy and popular. However, eSports does have an advantage when it comes to ranking players by their talent.
That's because it's hard to be best among high profile players. That's why on this list, we include some famous figures from eSports.
Best Video Game Players in the World 2022
---
1. Faker (Lee, Sang Hyeok)
In the world of competitive gaming, the name Faker is pretty much inescapable. Well, he's one of the most talented players ever. The alias he picked couldn't be more deceiving because when it comes to performance, he always delivers.
Nothing about his ability is fake. One of the biggest achievements in his career is when he won the LoL world championship. And he didn't do it just once, but 3 times.
To top it off, he has also collected over a million of prize payouts. If football has Cristiano Ronaldo, then eSports has Faker. They are totally different types of athletes, but what they have in common is they are the best in what they do.
And he's pretty well-known on the internet. On Youtube, for instance, Faker has garnered over 1.7 million subscribers. While on Twitter, his followers have surpassed 300,000.
2. f0rest (Patrik Lindberg)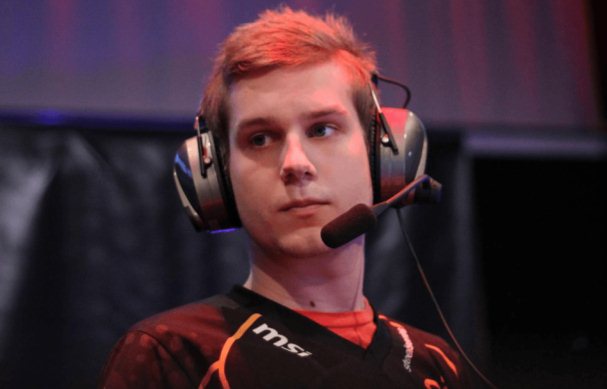 f0rest is another name that deserves a shot out because he's an truly amazing gamer. He's mostly known for his contribution to the Counter Strike scene. He's become a member of Fnatic, which is also a huge organization in eSports.
Apparently, his career didn't last in one team considering he has played for other teams as well, like American Dignitas. Before his introduction to competitive gaming, he had been playing video games for a long time. In fact, he was already doing it professionally before breaking into the mainstream.
It all started in 2005. At that time, he joined the Swedish Begrip team. His professional career started to take off when he defended Fnatic. Together with the team, they successfully brought home the winning trophy at the Electronic Sports World Cup.
3. Fatal1ty (Johnathan Wendel)
Fatal1ty is one of the players who have been inducted into the eSports hall of fame. That was such an honor to have this special treatment. It's also a proof that Johnathan isn't someone to underestimate on the eSports scenes. He has made his marks in the industry.
Some of the highlights of his career include 2005 CPL World Tour Champion (painkiller) and 2000 WCGC Champion (Quake 3). He made a promise to his father that he would leave eSports if fell out of a championship. But things took a different turn for him. Luck seemed to be on his side because he ended up at number One in Quake 3.
Well, to be fair, it was more than just luck because as far as skills go, he remains one of the best in the game. Ever since the winning, he kept on participating at important leagues.
He has also explored various esports titles. One of his most memorable performances was at the CPL World Tour in 2005. He had to fight his way through the game and competed with the best gamers in the world for prize money totaling $150,000.
4. Olofmeister (Olof Kajbjer)
Olofmeister also is also terrific, but unfortunately, he had announcement a break earlier this year. That was quite surprising as he wasn't at a point in his career where this sort of decision would be come to his mind.
While it wasn't a retirement announcement, it still left some fans in shock. For those who've been following him from the start, you were probably unbothered because this wasn't the first time he pulled something like this. In 2018, for example, he also took a break for 3 months.
At that time, his reasoning was related to personal issues. He shall be missed whatsoever. Well, he's one of the best gamers CS:GO has ever seen, so it's totally understandable that many felt sad after hearing the news. He didn't actually say he'd leave forever.
On the statement, he said "We'll meet again". That didn't read like a farewell or something. Perhaps, he just really needed time for himself, so let's respect that.
5. Crimsix (Ian Porter)
Ian Porter who plays under the alias Crimsix is an eSports players specialized in Call of Duty. He's won major tournaments in 2014, 2017, and 2020. His incredible performance across events has earned himself the title the 'Winningest Call of Duty Player Ever'.
This sort of appreciation is no joke because not many can have that. But for him, it's expected given that he has won 37 tournaments, so he's very deserving of the title.
Did you know that Crimsix is an abbreviation for Criminal Six?
Criminal came from his old gamertag, while six refers to the number he's associated with in sports. Although the name 'Crimsix' has been world-famous on the eSports scene, starting from this year, he has decided to change his id to C6, which has the same meaning albeit shorter.
There was a period when he played for complexity. And with them, he got a tremendous success by winning 14 events. His another venture was with OpTic Gaming where he added 18 more wins to his stats.
6. Ninja (Tyler Blevins)
Tyler Blevins is a prominent figure in the gaming industry. He's more of a streamer than a pro gamer nowadays. We include him in this list because he's such an icon. Those mentioned earlier were the best in their field, which was eSports.
But outside competitive gaming, there are other niches that are equally popular, like game broadcasting. In this niche, Blevins who's also known under the alias of Ninja is widely popular. He was actually a pro gamer at some point, had played for major teams like Cloud9, Luminosity Gaming, and Team Liquid.
However, he didn't stick with the profession. Slowly but surely he transitioned into streaming. He's trying to make it big in this platform, and he did it eventually. He's even billed as one of the richest gamers in the world.
His career in streaming got a major boost when he started playing Fortnite in 2017 and since, he's become unstoppable.
7. PewDiePie (Felix Kjellberg)
PewDiePie is the same as Ninja in the sense that they both made it big on the streaming scene. Who doesn't know PewDiePie? Even those who don't play or watch video games may have seen his videos popping up on their Youtube.
PewDiePie is one of the biggest Youtube personalities and what makes him fit here is because his videos are about gaming. His content has changed over the years. When he started, it was mostly "Let's Play" videos, but he has also included other types of content like news and commentary.
To prove how big he is on Youtube, Pewdiepie is one of the only two channels that have earned a Red Diamond Play Button. That was given to accounts surpassing 100 million subscribers. Up to this writing, his subscriber count has increased to 106 million.
8. MATUMBAMAN (Lasse Urpalainen)
Lasse Urpalainen quickly became a rising star after he won the Assembly Summer 2014 where he competed against other pro Dota 2 gamers. He joined team 4 Anchors + Sea Captain with other talented players like like Buugi and JerAx.
The team scored mixed results from smaller events and failed to go further at the International 2015. Not long after that, the team got disbanded. He became a free agent for quite a while until he found another team, 5jungz.
He joined the formation together with his former teammate JerAx. It turned out to be a milestone for him because Team Liquid was eyeing on the team after showing an impressive performance at the Alienware Summer's End Cup. He's appointed by Team Liquid to defend the core team. And he remained in the roster for years to come.
There were ups and downs faced by the team. For example, it had a strong showing at the Defense Season 5 where it ended up claiming victory. It also did great at the Dota 2 Champions League Season 6, but failed to live up to expectations at the Frankfurt Major.
9. SumaiL (Sumail Hassan)
SumaiL had become an accomplished player even before he turned 17. He went down in history as the youngest gamer to earn $1 million in prize money.
That title wasn't self-proclaimed, but crowned by the Guinness Book of World Records. Besides his great talent, he had the perfect support system to reach that goal.
He was already playing for Evil Geniuses at age 15, which to this day remains one of the most enduring brands in the industry.
10. Bugha (Kyle Giersdorf)
Kyle Giersdorf was very young when he took the world by storm with his dominance over 40 million gamers in preliminary rounds and dragged 99 more through the final rounds.
Eventually, he claimed victory and took home a prize amount of $3 million, nothing sort of impressive for someone who's barely of legal age. He did it at the Fortnite World Cup held in New York City. His alias has a sentimental meaning because he drew inspiration from his childhood.
His grandfather liked to say the word 'bugga' to him and he would smile. That's how the name originated.
Coming out on top in Fornite isn't easy especially for a worldwide tournament because you're loaded onto the island with the best gamers, not fighting against CPUs. To be the last man standing is huge and deserves all the praise.
FAQs – Best Gamers in The World
---
What is the most played video game in the world 2022?
If we talk about online games and rank them by number of concurrent players, then Fortnite is still at the top with 12.3 million concurrent players. Although it's no longer a novelty in the world of online gaming, we can't deny that it's still highly popular.
Concurrent player count is a good way to measure a game's popularity because it shows that people still care. Otherwise, it will have low figures and may fall out of everyone's radar if the downward trend continues.
Who is the best gamer in the world 2022?
We've just given you the list. All the top 5 on this list are among the best players especially in eSports. We also include Ninja and PewDiePie because they are great in the niches they're working on.
PewDiePie especially is huge on Youtube. He beats other channels with a staggering 106 million subscribers, making him one of the only two to receive the rare Red Diamond Play Button.
Who is the best PUBG player in the world?
There are a few names that come to mind. First one is Athena Gaming. He's got great skills for close-range encounters. His sniping skills are also no joke.
Athena Gaming sounds like a clan's name, but it's actually an alias for one person. He has a Youtube channel that goes by the same name. Other notable names on the scene are Coffin and iZZo.
Is Fortnite dying?
Fornite can't be dying if it still outperforms other titles this year. Just as said earlier, Fornite still rises above the rest in concurrent player count with over 12 million gamers playing at the same time.
And as of may 2020, the game had 350 million registered accounts. You can't say these numbers aren't great because they are. They show that people are still here for the battle royale game.
Who is god of PUBG?
Many say that it's Shroud although it could be different depending what people perceive as 'God' in this game. The reason why Shroud can be called so is because he has the experience under his belt.
He's also good at playing FPS games in general, not just PUBG. If you agree with how people gave him the title, then you can call him that, too.
Greatest Gamers in The World: Final Thoughts
---
So, who's the best video game player in the world?
If you're passionate about competitive gaming, we can see how you look up to people like Faker or f0rest because they truly shine there.
But if you're here for the entertainment aspect, then PewDiePie might be your cup of tea. He might not be the best as far as talent is concerned, but he knows how to present gaming-related content in an entertaining way.
It's a talent that not all people have. Basically, it all depends on how you measure 'the best'.