Best eSports Player: Most Popular Professional Gamers 2022
eSports has turned into a billion-dollar industry with a huge following. If you want to pursue this career, you have to take it seriously because making a living out of…
eSports has turned into a billion-dollar industry with a huge following. If you want to pursue this career, you have to take it seriously because making a living out of playing games isn't a stretch anymore today. The problem is to reach a point where you get recognized by the public isn't easy. You have to participate and win competitions to put your name out there.
Nowadays, many people who are into gaming aspire to be a famous eSports player. Keep in mind that you must train hours a week to get closer to that dream. Practice isn't the only thing that matters. You also need to join a team because a professional team has the resources to help you secure that opportunity.
Who are the best eSports players?
There are many that we can mention. It's normal to want a role model to look up to. After all, many people are encouraged to get into eSports after seeing the success of their idols.
Well, if you want to know some athletes that have gained worldwide recognition on the eSports scene, you can find them in the following list.
Greatest eSports Players in 2022
---
1. Johan "N0tail" Sundstein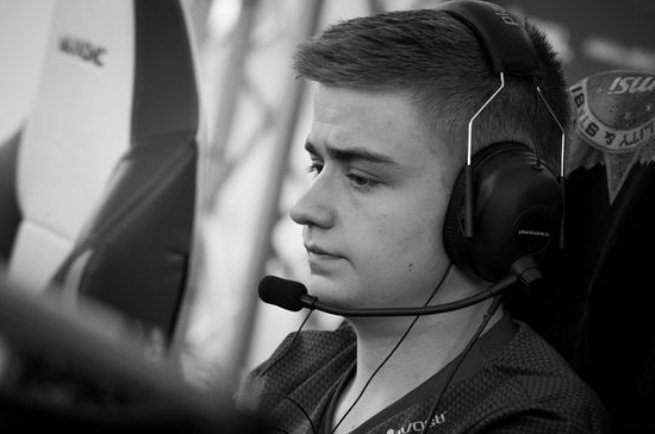 Johan Sundstein plays under the alias of N0tail. He is one of the all-time top earners in eSports, primarily known for his contribution at Dota 2 tournaments. He burst onto the scene after joining the Fnatic squad. He has since played for other teams, such as OG and Cloud9.
He started his journey in competitive gaming by playing Heroes of Newerth. He was one of few who took the world by storm at the first LAN event which took place in 2011. Only about a year later, he became serious with Dota 2. We can spot him among other major eSports players because he ranks high on the 'top earners' list.
By the way, N0tail is not only known for his amazing prize amount, but also his skills. He's one of the prime talents who helped OG claimed victory at the International.
2. Rasmus "Caps" Winther
If you're wondering about the rising stars in League of Legends, then this guy deserves a shoutout. There are rumors swirling around that he's difficult to work with albeit a great talent. But when it comes to raw talent which matters the most in competition, nobody is going to deny that.
He successfully went through ranks until he got noticed by Fnatic who offered him an opportunity to play at bigger events.
What makes him great?
He consistently improved his skills to the point where he could challenge top-tier players. And he didn't just challenge them, but straight up winning at times.
With that kind of achievement, it's not an exaggeration when people say that he's one of the most promising mid laners to ever step into the game. The good news is his best has yet to come. What he could do wasn't him at his peak. Many believe he can do so much better.
3. Jesse "JerAx" Vainikka
Being able to bring home victory is one thing, being able to squeeze yourself into the list of top eSports earners is another. Well, this guy deserves much appreciation for snatching that title. He's up there with Sundstein, who's also a big name in the industry. To this day, he has accumulated over $6.7 million in revenue with Dota 2.
He earned that much after scoring multiple wins since he started his career. He has also played for different teams, one of which is Team Liquid. JerAx debuted with Heroes of Newerth back then and seamlessly transitioned onto Dota 2. Earlier this year he made an announcement that he would leave the professional scene.
For the fans, it's disheartening, but he will always be remembered for his contribution to eSports. Besides, he would always be OG'S biggest supporter.
4. Luka "Perkz" Perković
Luka Perković is one of the best things to ever happen to the League of Legends. He already made a dent the moment he decided to break out onto the scene. Perkz was recently praised for his ability to change lanes, something that's truly remarkable when you're fighting in pro League of Legends. The most exciting part is he did it quite effortlessly.
Having said that, he specifically stated that the experience was different compared to midlane. It took a lot of courage and a change in mindset to be able to take a new role. But he didn't deny that it ended up great. From time to time, he shows that he's capable enough to play any champion, but looking at what he has done recently also reveals that he puts his team above everything.
That's understandable knowing LoL is all about teamwork. You need everyone in the group to communicate and perform their tasks well in order to win.
5. Lee "Faker" Sang-hyeok
The alias he picked for himself sounds a bit intriguing, but if there's someone to teach us about not judging a book by its cover, it's him. Regardless of how you interpret the name, Faker is one of the greatest players eSports has ever seen. Anyone who's into competitive gaming must've heard of him.
This Korean-born player is known for his participation in League of Legends tournaments. He is one of the only 2 players who are good enough to bring home the LoL world championship title 3 times. That's not the only thing that sets him apart from others.
In terms of revenue, he's also done very well, raking in over a million USD since starting his career. And that's not the end of it. He also has a variety of endorsement deals and side projects that bring him more money.
6. Saahil "UNiVeRsE" Arora
The immense popularity of Dota 2 has attracted top gamers to take part in the official championship, the International. The event has birthed many talented gamers, like Saahil Arora. Playing under the alias of UNiVeRsE, Saahil has become a household name especially for his role as an offlaner.
At first, he was a member of the Online Kingdom, but then decided to get some new experience outside the team. Needless to say, his return to the old team was a pleasant surprise. This also marked his reunion with former teammate Fear.
After a string of success at the Dreamhack Summer 2012, he got an opportunity to participate at 2012 TI where the total prize payouts stood at $1,600,000. That was rather a misstep in his career. But after having little success, he made it big in 2015 with his team the Evil Geniuses.
7. Kuro "KuroKy" Salehi Takhasomi
People took notice of his talent when Kuroky played at the International in 2011. At that time, he played for the Gosugamers. But his professional career didn't last long there. He then made a decision to join Virtus.pro, which turned out to be a short adventure as he stayed there for just a month. After that, he thought it would be the best for him to reunite with Mousesports.
Natus Vincere was where he stayed for quite long. He became a member for over a year just like he did for Team Secret. And today, he gives his best effort for Team Liquid, which to no surprise also helped him reach new career heights.
He was recognized for his impeccable performance at the International back in 2017. From doing what he loved the most, he has earned over USD $4.2 million in prize money, making him one of the richest eSports gamers ever.
8. Amer "Miracle" Barqawi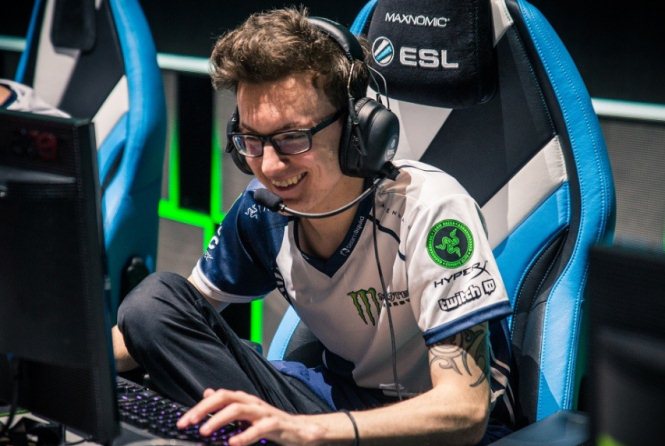 Amer Barqawi or also known as Miracle didn't intend on pursuing this career at first. He did what loved doing, but apparently, things took a different turn following success at ranking high in public matches. His introduction to the pro gaming scene was started in 2015. That marked the beginning of his career.
With the team, he kept improving his ability, but had yet to take part in a tournament. It wasn't until later that year he started to gain the recognition he deserved. He came out on top among other great players like Aliwi "w33" Omar. The team (Monkey) Business saw the potential in this guy and came up with an offer.
After recruiting him as one of the members, the team rebranded as OG. Unfortunately, that partnership had to come to an end. And he jumped ship to Team Liquid where he really delivered terrific performance.
9. Dominique "SonicFox" McLean
It's not hard to spot SonicFox in the crowd with his unique outfit. But he is so much more than his attention-grabbing attire. His gaming prowess is not to be overlooked. Despite his young age, he has shown great consistency across genres. His ability to master new games is what makes him special.
As a matter of fact, he has received an award for that in 2018. He mostly specializes in fighting games. Be it Mortal Combat or Dragon Ball fighterZ, you can count on this guy to put on a spectacular show.
10. Oleksandr "s1mple" Kostyliev
Every game has a fair share of top players. The same goes for Counter-Strike: Global Offensive. The game has been around for long, so no wonder that it has attracted many talented gamers. On the Cs:Og scene, Kostyliev isn't an unfamiliar name. His alias is in fact well recognized in the genre.
You may have heard of Get_Right and olofmeister, but there's more to see than these undeniable top dogs. In terms of talent, he shows a lot of potential. He just needs more time to prove himself by winning more competitions.
At the end of the day, bringing home the trophies is the ultimate goal of participating at eSports leagues.
FAQs – Top Gamers
---
Who is the best FPS gamer in the world?
There are many talented people in the FPS community, but if we have a closer look at the popular game Counter Strike: Global Offensive, then you can deny the consistency Christopher Alesund has shown. He plays under the alias of GeT_RiGhT.
He's been recognized for his sheer talent by many. And he's just 29 years old, which means he's got a lot of time to improve. Claiming a string of consecutive wins is something not many people see.
Who is the No 1 gamer in the world?
This is too broad of a question to answer. It depends on what constitutes no.1. If we rank gamers by following, then Youtube gamers like PewDiePie would easily make the list.
But if we refer to the best in eSports revenue, then Johan Sundstein will come out on top with over $6.9 million in prize money. Also, keep in mind that eSports covers many different games and each game has its own talented gamers.
Who's the richest gamer in the world?
Some sources state the Tyler Blevins as the richest gamer along with PewDiePie and Preston Arsement. However, as far as eSports is concerned, the list is totally different.
The top place is occupied by Johan Sundstein with over $6.9 million in prize money. He's followed by Jesse Vainikka and Jesse Vainikka, both of which have made more than $6 million.
Who is the best girl gamer in the world?
Achievements in competitive gaming can be a good measure of someone's skills. In this case, female gamers don't make a big splash in eSports leagues.
Well, gaming has been associated with boys although the interest in women also has seen a steady increase. The top female earner in eSports is Sasha Hostyn with $372,727.32. The second and third-placed winners are Li, Xiao Meng and Katherine Gunn.
Who is God of PUBG?
Many agree that it's Shroud. He deserves the title for a number of reasons. First, he developed his skills from years of learning. Second, he has a good sense of gaming especially for FPS based titles.
Interestingly, he was a major fan of DOTA 2 at some point, but ended up playing FPS games as well.
Best eSports Player Conclusion
---
Looking at the amount of prize money going into eSports leagues, no wonder many gamers now aspire to make it to a worldwide tournament.
But the thing is, it's not an easy feat because many people are competing to achieve the same goal. You can always learn from the best eSports players. They're just like the rest of us, started as amateurs.
With years of practice and determination, they finally got the chance to be part of major tournaments. You can be there too when the stars align, so don't be discouraged.