How to Watch STARZ on Smart TV?
With such a large catalog of movies and shows available on STARZ, it's no surprise that so many people are interested in and subscribe to the streaming service. Are you thinking about joining the millions of other Starz subscribers and wondering how to watch STARZ on smart TV? Continue reading to learn how.
STARZ takes pride in offering a vast library of movies and television shows.
This paid service lets you stream live content from anywhere, so you don't have to sit in front of the TV all the time.
You can watch content on any device as long as you have a fast internet connection.
People use smart TVs with streaming services because they can do things that regular TVs can't, like connect to the internet and stream videos on demand.
If you want to know how to watch STARZ on a smart TV, this article will show you how.
How to watch STARZ on Smart TV?
The method for activating STARZ on a smart TV differs depending on the model, as manufacturers take different approaches to menu layout.
However, after enabling it in several systems, you will be able to distinguish the differences in setup.
To stream STARZ content, make sure your television is connected to your home's WiFi network.
If you want to know how the rest of the process works, you can follow one of these guides that fits your smart TV model.
How to put STARZ on Samsung Smart TV?
Please power on the Samsung smart TV.
Go to the app store and look for STARZ using the search feature.
Once you've come across the right app, click 'Download' and 'Install'.
At the end of the installation, you should return to the home page. The app should be featured on the main menu.
Launch the app. If it prompts you login details, please provide the ones linked to your account.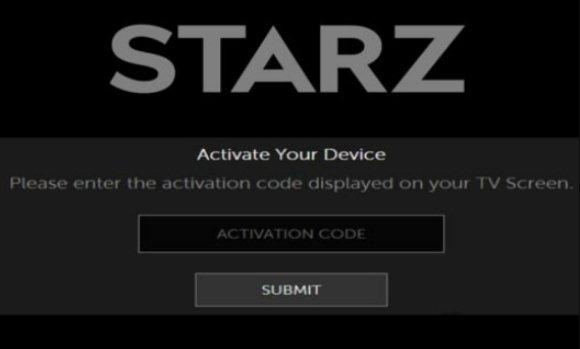 Log in, and then head over to STARZ on any device.
Enter the code that shows up on the screen into the field (website), as it is needed to verify your identity.
Click on Submit to integrate STARZ with your smart TV.
How to add STARZ to LG Smart TV?
We tested this on our LG TV, but as of the time of writing, STARZ does not currently support native integration with LG smart TVs.
However, we will not rule out the possibility of a system app being discussed or even in development.
That is unfortunate, especially given the extensive support for other devices such as Roku, Android, Xbox, Sony, and a few others.
Although the news may be disheartening, don't give up hope because there are other options, such as screen mirroring.
First of all, connect your iOS or Android device to the same WiFi network as your LG TV.
Launch the APP store or Play Store, look for 'STARZ' in the library, install.
Open the app, and then log in with the details you have.
Use a screen mirroring app to connect your LG TV and Smartphone.
Load any STARZ program on mobile, the stream will be transmitted right to your TV.
Another tried and true method for watching STARZ on an LG smart TV is to use a compatible media streamer such as the Fire Stick.
This is how it works:
First off, you must connect the Fire Stick to the TV.
Once it's properly set up, go to the Amazon app store.
Find the STARZ app using the search bar.
Just click the 'Get' button to start the installation process.
When completed, launch the STARZ app.
Provide valid login credentials so that you can access your account.
That's all. Now you're ready to bring the STARZ content to the large smart TV display.
Can I download STARZ app on my Smart TV?
You can certainly do it if your smart TV natively supports STARZ.
It does not necessitate any complicated methods because the app is available directly from the app store.
As previously stated, all you have to do is look for STARZ in the store's library.
That is why you will frequently use the search bar. This feels more immediate and convenient than scrolling through featured apps.
Simply enter the correct keyword, and it will return relevant suggestions.
That is, of course, assuming your smart TV has the STARZ app in its catalog. If not, you must find a workaround, such as screen mirroring, as previously described.