Pro Player Little Secret to Win Every PUBG Mobile Match
Our superior gaming thumb sleeves are engineered to combat humidity, stickiness, oil, and sweat to improve your gaming performance quickly.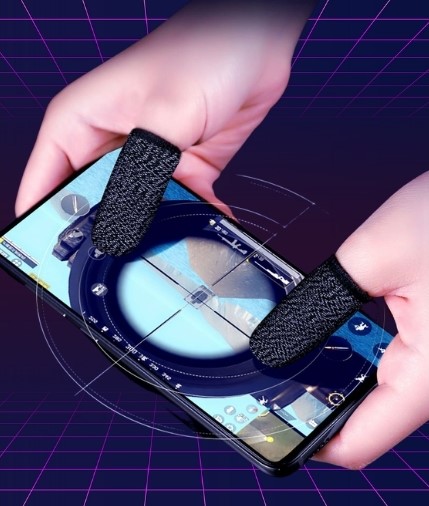 We've cracked the code for the perfect mobile gaming thumb sleeves.
Our best in class Thumb Sleeves are known for:
✅ BETTER PERFORMANCE
✅ MORE COMFORTABLE
✅ EASY CARE AND WASHABLE
✅ DURABLE AND LONG LASTING
We only use high-quality Nylon and Spandex weave that is thin, breathable, and strong.
And if that wasn't enough,
We also craft this Beast with 100% REAL SILVER thread for excellent touch response and sensitivity.
No more sticky screen, sluggish response, slow mobility, and incorrect aim…
You will be playing PUBG Mobile like a PRO in NO TIME.
SPECIFICATIONS:
Material: Nylon, Spandex, Silver Fiber
Quantity: 1 pair of thumb sleeves (2pcs)
Tile Size: 45 x 25mm
Get it now while stock lasts!
This product is compatible with almost all First-Person Shooters (FPS) mobile games, including but not limited to PUBG mobile, Rules of Survival, Knives Out, Brawl Stars, Ingress Prime, Survivor Royale, Critical Ops, etc.
Free Shipping: 5 – 10 days delivery within US ✈