How To Get STARZ On Roku?
Confused about how to get STARZ on Roku? This premium subscription service from Lionsgate has a huge selection of shows and movies, including original content. If you want to add more entertainment to your collection with Starz channel, this guide is for you.
The streaming platform war has paved the way for more competitive plans.
New emerging platforms are constantly challenging those who reign supreme, though they face an uphill battle to gain recognition because larger companies rely on their massive user bases to stay on top of the game.
Consider Hulu, Netflix, and HBO, which have long been major players in the industry.
Then there are those who want to take a piece of the market share by providing unique content.
STARZ is one of the companies attempting to tap into the growing streaming audience.
This service is ideal for people who want to expand their entertainment library.
This premium subscription service from Lionsgate offers a massive catalog of shows and films, including original content.
Is STARZ channel free on Roku?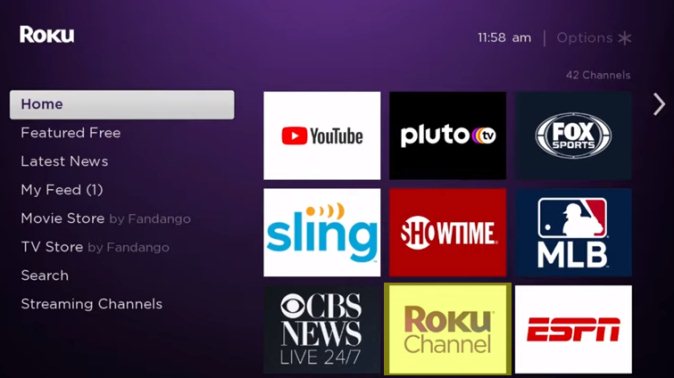 Yes, but it's a freemium model.
The Starz channel on Roku is only available for free for the first 7 days after subscribing.
Following this period, you will be charged the regular subscription fee.
As a result, you get to choose whether or not to continue after the trial.
To be fair, this service is valuable because the monthly fee is comparable to that of other services.
You'll get access to a slew of on-demand movies, classics, and well-produced series for the price.
These shows cover a wide range of genres, including comedy, science fiction, and drama.
How much does STARZ cost on Roku?
Once the free trial period expires, you will only have to pay $8.99 per month to bring the STARZ catalog to your Roku device.
You have several options for how you want to consume content.
Aside from integration with the Roku media player or Stick, you can also install the STARZ app on a mobile device to watch programs while not connected to the internet.
Then there's the option to save shows to local storage, so you can watch them even if you're not connected to the internet.
If you subscribed to STARZ before purchasing a Roku, your job is to make the service available on the platform.
Here's how to go about it…
How to get STARZ on Roku
Lauch the Roku home page, and then navigate to the Roku channel store.
Just type in 'STARZ' to find it in the Roku vast library. Please make sure to go with 'Premium Services'.
You should see '+ Add Channel' on the screen. Use the remote to confirm the selection.
Now you have to log in to your Roku account to confirm you're the owner.
In the end, you'll get your 7-day trial, during which you can try out the service at no cost. If you decide to stick around after the trial period, it will convert into a monthly subscription. Conversely, you can avoid being automatically signed up if you cancel the service before the trial ends.
Wrap Up
That concludes the guide on how to get STARZ on Roku.
Because everything is well put together, you should have no trouble following the previous instructions thanks to its user-friendly interface.
You'll be able to delve deeper into the submenus in no time.
By the same token, the Roku store has a simple design.
There are no frills, just the necessities. You can quickly navigate through channels and categories.
Items are organized in a grid format and include important details such as description, rating, and so on.