Twitch vs. Discord vs. Steam: Distinctions and Similarities (Compared)
Live streaming is the new way to get content to a large group of people. By broadcasting feeds in real time, live streaming changes the way we interact with viewers….
Live streaming is the new way to get content to a large group of people.
By broadcasting feeds in real time, live streaming changes the way we interact with viewers.
Instead of making them wait for you to finish editing and uploading the video to your channel, you can broadcast feeds as they happen.
Twitch is a very important company in this field. It's very popular and has a lot of features that help streamers make their live videos better.
But it's not the only choice you have.
If we look beyond the obvious choices, we can find some other options.
How do Twitch, Discord, and Steam compare?
In this post, we'll talk about these three platforms. We will compare Twitch vs. Discord vs. Steam and find out how they're different from each other.
So, let's jump right in.
The Fundamentals: Twitch vs. Discord vs. Steam
What is Twitch?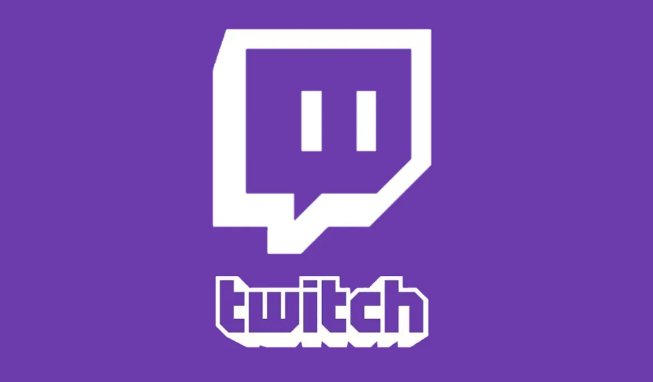 Twitch is arguably the most popular platform for live streaming.
The site was initially intended for video games, but as time passed, it became more diverse in terms of topics supported.
Nonetheless, as evidenced by the most-followed channels on the site, Twitch remains a massive platform for gamers.
Gamers predominate among the top 100 streamers. There are some niches to explore if you're interested in other topics, such as talk shows, music, and artwork.
Twitch was purchased by e-commerce behemoth Amazon in 2014. Since the acquisition, the number of active users has increased.
It had 41.5 million users in 2020 and is expected to reach 51.6 million in four years. Twitch can compete with YouTube, despite the fact that the two platforms are vastly different.
These distinctions are what allow them to coexist without devouring each other. Twitch is great for live content, while Youtube is great for on-demand videos.
What is Discord?
Discord is an instant messaging platform that connects users for video chats, voice calls, and text messages.
With VoIP support and lightning-fast servers, communication can take place in real time with no latency issues.
If we compare Discord to other apps, it is comparable to Skype or Slack.
Initially intended as a medium of communication for gamers, it has gradually evolved into a more inclusive space for diverse communities.
Discord is available in both browser and app versions.
They have similar interfaces in that the main window is divided into three major components, all of which are horizontally partitioned to help users distinguish between servers, categories, and channels.
Many servers are only accessible by invitation. As long as you know the unique links, you can introduce them to friends.
What is Steam?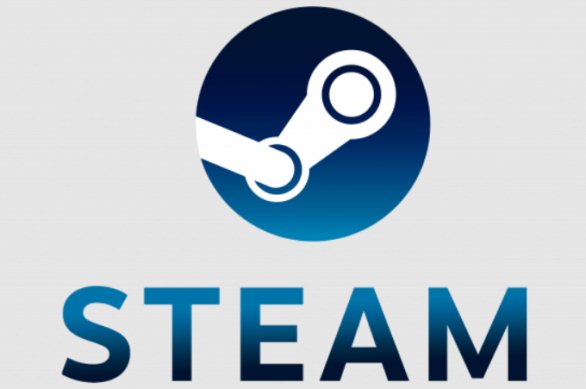 Steam is an online platform created by Valve to facilitate PC game transactions.
It's similar to a store that allows customers to immediately install PC games after placing an order.
Users can also provide feedback and deliver content that they have created.
In terms of features, the Steam client offers a plethora of options to enhance the user experience.
Aside from automatic game updates, it also allows you to view a friend list and use voice chat, similar to Xbox Live. It's also possible to spread the word about your favorite games.
Steam was created with the intention of assisting Valve with update rollouts. This, in turn, makes it easier for the company to release new patches as they become available.
Patches can resolve compatibility issues such as crashes due to high traffic.
For the record, Steam debuted in 2003, followed by the formation of the Steam community four years later.
When it comes to games, Steam has a carefully chosen selection of action and adventure games.
The Use Case: Discord vs. Twitch vs. Steam
Twitch
Twitch allows streamers to share live content while also building their own community. It can also be a new venture for those looking for ways to make money.
Being well-known on the platform will open up new avenues for income. You can monetize it in a variety of ways as long as you have a decent following.
Is Twitch exclusively for gamers?
Well, it has evolved into an all-encompassing platform for content creators of all types, but judging by the most popular channels, we can't ignore the fact that it is, in fact, geared towards gamers.
If you want to pursue it as a career, it's okay to start small because going up against the big fish early in your career is unlikely.
As you advance and achieve your objectives, sponsorship opportunities and other lucrative opportunities will present themselves.
How much money can a streamer make?
The potential earnings are virtually limitless. It all depends on how much value you can provide to sponsors.
Furthermore, Twitch has its own revenue-generating programs, such as bits and subscriptions, which should be considered in the calculation.
Discord
Discord has a well-organized layout that promotes a short learning curve.
It appears to be very user-friendly, and all features are easily accessible without the need to delve deeper into the menus.
This platform, unlike Twitch, is more focused on messaging.
It introduces you to people who are genuinely interested in what you're interested in. Regardless of geographical proximity, each server is based on similar interests.
Discord covers a wide range of topics, transforming it into a massive entertainment hub.
Users can associate specific servers with their accounts. And they can also create their own channels and invite people who share their interests.
Although Discord excels as a messaging app, it approaches live streaming differently than Twitch.
That is why it is difficult to choose between them because they serve different purposes despite being in the same industry.
If you enjoy chatting, Discord is a welcoming environment where you can indulge your desire for friendly interactions.
Steam
Steam is a game hub as well, but it focuses primarily on game distribution.
PC games can be purchased and played here. And it also connects you to other gamers all over the world.
There are numerous games available for purchase, as well as free content.
If you have a craving for PC games, this is the service for you. It has a massive 30,000-title library ranging from indie to AAA.
As a customer, you will be eligible for exclusive offers in addition to automatic game updates.
Furthermore, Steam can be used as a networking platform to make new contacts and meet like-minded people.
It allows you to do a variety of things, such as form clans, join groups, and greet others via the in-game chat.
Because of its user base of over 100 million people, you can meet a lot of new people.
If you're interested in creating your own game, Steamworks provides the necessary supplies as well as assistance with distribution.
User Interface: Steam vs Twitch vs Discord
Twitch
Even with the clean interface, a fast connection is required to properly load Twitch.
You would be greeted with suggestions for active channels.
Click on one to view its personal page and stream.
The home page is crammed with recommended streams organized by category. Choosing one will reveal all channels archived under it.
If it's 'Valorant,' for example, you'll see all channels that play this game.
The main page represents only a small percentage of the platform's streamers. Please use the search feature to learn more. Enter any keyword you want, hit enter, and it will return relevant results.
Non-gaming videos, on the other hand, have their own section archived under IRL, Creative, and Music.
While browsing a channel, the video feed appears in the center, along with important information such as the number of concurrent viewers, duration, subscribe, and follow buttons.
Meanwhile, the chat window is located on the right side of the screen. The description of a channel is located beneath the video.
It includes a summary of the streamer's profile as well as links to their social media accounts.
Below the description is a section for panels, which are information-dense graphics that provide additional information about a channel.
Panels differ between channels because they are customizable. Streamers frequently use them as calls to action and cross-promotional tools.
Discord
Discord also has an easy-to-use interface.
The servers you've joined and created are housed in the very left sidebar.
Each personal server has channels that are organized horizontally next to the server list.
Simply click on one of the channels to view its content. Whatever is inside will appear in the adjacent third column.
Discord's front-end is divided into three main sections / columns. The one on the left is for servers.
They're further subdivided into channels in the middle column. This is where subtopics from server dismantling will appear.
Each topic will take you to the far right column, which contains information.
Now, to add a server, just click the '+' sign to the right of the Discord icon.
This will give you two options: start a new server or join an existing one.
If the latter, you must be aware of the invite link to that server. Keep in mind that the name and avatar of a server are both customizable.
Users can manage multiple servers at the same time.
When a new server is created, a new link providing access to it is also created. Share it with others so that they can lurk and participate.
Steam
We don't need to make a lengthy walkthrough video to explain the Steam interface because it's simple to use.
Except for the primary menus that unlock the program's core functions, there aren't many frills.
The majority of them are included in the clutter-free top navigation bar.
You can explore all of the options to learn about the configurable settings.
Whether you're a new or returning user, the interface has remained largely unchanged. You'll have no trouble understanding it.
Game thumbnails occupy a significant portion of the screen. They are displayed directly beneath the library tab.
Any new game you buy will be added to your library automatically, and you can install it right away.
Each game has a sneak peek that shows a preview of the content. While this may appear insignificant, it can help you determine whether or not a game is for you.
Compatibility is an important factor to consider when playing games on Steam because some do not support Linux or MacOS.
With its unparalleled compatibility with the vast majority of titles, Windows takes the lead.
Live Streaming: Twitch vs Steam vs Discord
Twitch
Twitch establishes a new standard for live streaming. It goes above and beyond to ensure that users have the best possible experience.
Viewers can use a variety of systems to access the service, including desktop PCs, laptops, home consoles, and mobile devices.
It also has a massive user base with over 10 million distinct channels. This incredible figure enables you to discover streamers of all sizes and genres.
Twitch offers a number of revenue-generating opportunities for streamers.
Those who want a piece of the Twitch pie can set up a channel and monetize it through donations, game sales, brand deals, bit usage, and other means.
There is also a subscription program for viewers who want to avoid annoying advertisements. It is available in three pricing options: $4.99, $9.99, and $24.99.
The exciting part is that streamers take a cut of their subscribers' subscription fees.
Because of the generous revenue split, anyone with a sizable following can expect a large payout from channel subscriptions.
Twitch also raises the bar by incorporating features that make its ecosystem more efficient, such as auto stream adjustment. It detects bandwith and adjusts the resolution to minimize interruptions.
Other fantastic features, such as the Theater Mode, chat box, VOD archiving, and broad support for encoding software, help to justify its outstanding reputation in the streaming world.
Discord
Discord has live streaming capabilities, but it's primarily used for socializing with people who share common interests.
Which is more dependable for streaming?
Well, Twitch has a larger audience reach. Twitch is more appealing if you want to start a live streaming career and build a loyal fanbase.
Twitch broadcasts are available to the general public. The only time you'll need an account is to create your own channel.
Discord, on the other hand, restricts access to registered users only, potentially reducing the pool of potential viewers.
Furthermore, Twitch extends the lead in visibility. Its discoverability features assist burgeoning channels in breaking out of a rut.
If you want to grow your followers/subscribers to the point where you can pitch sponsors,
Discord may not be the best place to do so. It's better suited to streamers who aren't overly obsessed with numbers.
Having said that, this service is adequate for regular streaming. It includes a streamkit for enabling moderation bots as well as third-party integration with YouTube and Twitch.
Steam
Now, how about Steam?
In addition to being a one-stop shop for PC games, Steam also supports streaming.
Because no additional software is required, the setup is extremely simple.
You can begin broadcasting using this program as long as you have a fast internet connection and a capable PC to handle the workload.
Steam has its own encoding mechanism for compressing data before sending it over the internet.
The Steam client, like most broadcasting software, accepts audio feed from an external microphone.
Then it gives you the option to insert audio from other programs on your desktop computer.
The broadcast segment can be found in the community area.
It's pretty similar to Twitch, which has a page dedicated to streamers and then helps you find gamers in specific genres.
Moderating on Steam vs Twitch vs Discord
Twitch
Twitch truly means business when it comes to moderation.
Twitch chat is an essential component of the Twitch experience. So if there are a lot of trolls trying to ruffle other people's feathers, it will make the chat unpleasant for everyone.
Moderation is required at this point to put these intruders in their place.
Moderators are those who are in charge of moderation. They filter out profanity and other negative content by removing it or blocking users who post such vexing messages.
If there is a moderator on duty, they have their own unique badge that looks like a green sword icon.
Twitch also ups its game by including moderation preferences right in the Settings menu.
Automod, for example, serves as the first line of defense against intruders.
It detects inflammatory messages before they appear in chat.
Non-mod chat delay and block hyperlinks are two other great features that can help you create a more constructive environment.
Discord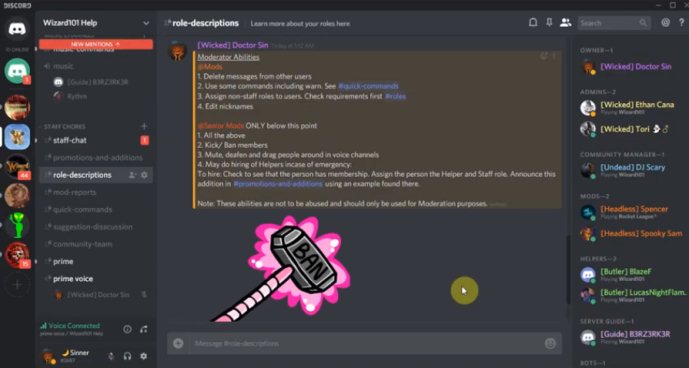 Discord supports fundamental freedom.
Every user who joins a server has the ability to exercise their free will, but this level of freedom can have a negative impact on the entire community.
Some may believe it is acceptable to cause a commotion with their vile remarks.
Moderators must intervene quickly to bring things back under control.
With Discord's moderation features, you can stop worrying about trolls who are constantly trying to get under people's skin.
A variety of tools, such as auto bots, Developer Mode, and moderation settings, can assist you in combating cyberbullies. Enabling Developer Mode is a good place to start.
To open settings, hover your mouse over the gear icon at the bottom and select 'Advanced.' Scroll down to 'Developer Mode,' and turn the slider to ON.
This feature may be useful for users who want to create their own bots and moderators. It is necessary to impose behavior rules on server participants.
Steam
When it comes to moderation, the Steam platform employs volunteer moderators to keep user conversations civil.
However, it may be underdeveloped in comparison to Twitch or Discord.
Yes, some moderators reduce the likelihood of problematic messages and individuals, but you should expect more.
That's fine; everyone can do their part to keep the crowd in check and prevent insult-trading.
Steam has also provided guidelines for developers to follow in order to better handle customer interactions.
If you are a developer, please do read the points in those guidelines.
Similarities and Differences: Twitch vs. Steam vs. Discord
Twitch vs. Steam vs. Discord Differences
| Parameter | Twitch | Discord | Steam |
| --- | --- | --- | --- |
| Launch date | June 6, 2011 | May 13, 2015 | September 12, 2003 |
| Purpose | for live streaming | mainly for communication | for video game distribution where you can purchase and play PC games |
| Login requirement | No, videos are accessible by everyone | Yes, it requires signing in before using the features | Yes |
| Monetization | Yes, a bunch of options to earn money | Not available | Yes through item collection, game creation, and others |
Twitch vs. Steam vs. Discord Similarities
| | | | |
| --- | --- | --- | --- |
| Parameter | Twitch | Discord | Steam |
| Cost | Free with premium features | Free with premium features | Free with premium games and in-game microtransactions |
| Live streaming | Yes | Yes | N/A |
| Voice and video call support | Available | Available | N/A |
| Moderation | Yes | Yes | Yes |
| Channel/server subscription limit | Yes, up to 2,000 | Yes, up to 100 | N/A |
Pros and Cons of Twitch vs. Discord vs. Steam
Twitch Pros & Cons
Twitch Pros
Twitch Cons

It's free, but paid subscriptions are available, too.
Compatible with a host of systems, such as Windows, MacOS, Android, iOS, Playstation 3, Playstation 4, Google Chromecast, to name a few.
Arguably the most popular streaming platform for gamers.
Offers many options to make money.
Allows small channels to get noticed thanks to its discoverability features.
Simple subscription model benefits streamers and viewers. For viewers, it tremendously helps for long-term earnings.
Has a good set of tools for chat moderation.
A place to meet high-profile streamers with millions of followers.
Auto stream adjustment lets you enjoy content without noticeable hiccups because it tailors the stream quality to the available bandwith.

The discoverability features do help, but they're not a magic solution to making strides on the platform.
Its popularity is like a double-edged sword which tends to attract view and follow bots. It can be hard to tell how many viewers are fake.
The chat requires special attention as it can be a toxic hellhole where people throw insults at each other. The bigger the channel, the more effort should be put into moderation.
Specific requirements to unlock the Twitch Affiliate or Partner status, but all the perks make them worth it.

Discord Pros & Cons
Discord Pros
Discord Cons

It's free, but premium extras are also on offer.
Has a user-friendly interface.
Supports 29 languages.
Channels are grouped into text-based and voice-based.
Supports windows, MacOS, Android, and iOS.
Provides an opportunity for indie game makers to market their products and connect with fans.
Allows to pick custom titles for users, which helps with identification of their roles.
Screen sharing options.

There are limits set on the number of channels and users per server, which may hamper growth for certain developers.
Video chat works, but lacks customization.
Native integrations are quite limited.
Requires a decent amount of RAM to run smoothly.
Trolls can be inescapable when you decide to enter new communities.
Steam Pros & Cons
Steam Pros
Steam Cons

Many games frequently go on sale. You can get them for lower prices than usual.
Has a vast library of titles from indie developers and huge companies. There's an option for everyone.
Games are tied to a user's account, meaning that you won't lose all you've purchased if you decide to switch to a new desktop PC.
Unlockable achievements help generate interest.
Additional features like forums and screenshot sharing.

Some developers can do bad business practices.
Ratings may not reflect the true quality if they're flooded by dishonest reviews.
Trading cards can be off-putting.
Lack of protection causes shady developers to get away with their action.
Needs better search feature.
Third Party Tool: Nightbot on Twitch vs. Discord vs. Steam
Nightbot on Twitch
Nightbot is a cloud-hosted bot designed to keep the chat clean and welcoming for everyone.
This is one of the best choices for Twitch because it is both powerful and simple.
Aside from the ability to find chat logs, it is also simple to use commands.
Simply go to the website, click the 'Sign Up' button, and follow the instructions. It will ask for your preferred platform to sync with.
Simply select Twitch from the list and then 'Authorize' to start the information exchange between the two services.
To summon Nightbot, go to the Nightbot website's dashboard and click 'Join Channel.'
Nightbot on Discord
Does Nightbox integrate with Discord?
Yes, but the space in which it is deployed is slightly different.
Twitch's chat section, while Discord's chat bot is assigned to servers and streams.
Its functions are nearly identical. It serves to filter out offensive messages and viewers.
It ensures compliance with behavior standards by prohibiting users who use foul language or attempt to elicit angry responses from others.
It can also post messages automatically.
Nightbot on Steam
So far, the only platforms supported by Steam are Twitch, Youtube, and Trovo.
During the registration process, you will be required to log into one of these accounts.
While Nightbot can be added to Discord and its configuration is documented on its official website. The nightbot website makes no mention of Steam.
We couldn't find any tutorials that shed light on the subject, either.
With all of this, we believe it is reasonable to conclude that Nightbot cannot be integrated as third-party software on Steam.
However, please let us know in the comments if we are mistaken.
FAQs
Is Twitch the same as Discord?
No. They're designed for different purposes, though there are some overlaps, such as live streaming.
Twitch is primarily a broadcasting platform. To be more specific, gaming continues to be a dominant niche there.
Discord, on the other hand, is primarily a messaging app with streaming capabilities.
Is Steam and Discord the same?
Nope, Steam and Discord are two different services with opposing goals.
Discord is for people who want to talk about topics that interest them. Servers are formed for those who share similar interests, and new members are welcome to join as long as they know the link.
Meanwhile, Steam is more of a video game store where you can buy and play games directly from the software.
Do Twitch streamers use Discord?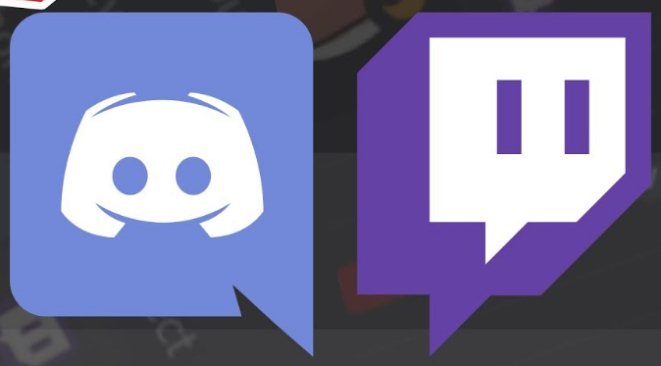 Although we don't have any statistics to back it up for the time being, we're sure some streamers use both services.
However, we wouldn't be surprised if some people prefer one over the other because they are so dissimilar.
Is it better to stream on Discord or Twitch?
Twitch is a behemoth in terms of live streaming capabilities, so it makes sense to prefer it over the other.
It has extensive support for operating systems, encoding software, and numerous ways to monetize your following.
Is Discord really worth it for smaller streams?
If you want to pursue live streaming as a full-time career, you should start with Twitch because it's loaded with tools and perks that can help you make good progress toward your goals.
Twitch also has a large audience, so if you play your cards right, you can amass a sizable following on the platform.
What is the main difference between Steam and Twitch?
They couldn't be more different. Twitch, as previously stated, is used to broadcast live content, whereas Steam is a storefront created by the entertainment and technology company Valve to distribute video games.
Wrapping Things Up
So, which of Twitch, Discord, and Steam takes the crown as the best platform?
It's difficult to choose a winner because each one is intended for a specific purpose.
For those who are primarily interested in broadcasting content to game enthusiasts, Twitch is the obvious choice because, let's be honest, it is the most appealing in terms of universal recognition.
Furthermore, it has the resources you need to start a career in the live streaming industry.
Twitch is a great and desirable platform for streamers due to its massive user base, enormous popularity, and numerous income opportunities.
However, because they are designed for different applications, Discord and Steam do not lag behind.
Discord is a great place to meet people who share your interests, whereas Steam is the go-to service for free and paid PC games.
Read More