OBS vs. Streamlabs: Which is Better for a Gaming Streamer?
In the world of live streaming software, OBS Studio and Streamlabs OBS (now Streamlabs Desktop) are virtually inescapable. They're two of the most popular software encoders right now. They are…
In the world of live streaming software, OBS Studio and Streamlabs OBS (now Streamlabs Desktop) are virtually inescapable.
They're two of the most popular software encoders right now.
They are quite similar in some areas, so it is no surprise that people pit them against each other.
Would one trump the other, or are they equally worthwhile that it makes no difference which one you lean towards more?
Let's take a closer look at the specifics.
Comparison of Streamlabs OBS vs. OBS Studio
A. Platform and pricing
Comparing the platform support, Streamlabs can run on Android, iOS, macOS, and Windows.
In contrast, OBS Studio supports Linux, Windows, and macOS.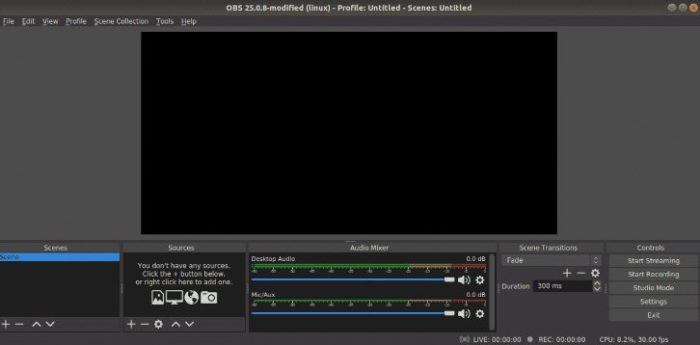 It's hard to show favoritism because although they overlap in OS support, there are some operating systems that one includes but the other excludes, and vice versa.
As far as live streaming goes, Streamlabs has Twitch, Facebook, Tiktok, Youtube, Mixer, and a handful of others under its belt.
In comparison, platform support for OBS exceeds 90 services, so it's clear which one has the upper hand here.
Price-wise, they're both free to use, but Streamlabs also offers a paid toolkit that costs $19 per month.
B. System requirements
For OBS Studio to run smoothly, you can consider these specs for your PC.
First, the processor should be an Intel i5 2000-series or AMD FX series. Whether it's dual-core or quad-core, you'll be fine with both choices.
Meanwhile, memory space is advised to be a minimum of 4GB of RAM. That's the ideal figure though a smaller one would suffice, too.
As for the OS, the computer can have any of the following installed; Linux, macOS, or Windows.
The system requirements for Streamlabs Desktop are higher. For example, the PC should be equipped with an intel® core™ i5 processor or higher, or can be substituted with is an AMD Ryzen 5000 series processor.
And then, the RAM should amount to 8GB at least and use either an NVIDIA RTX 20 / 30 series or an AMD RX 5000 / 6000 series.
C. Features
Some of the highlights of Streamlabs include auto game detection, test button, and built-in chat.
As the name suggests, auto game detection immediately recognizes a game while it's running.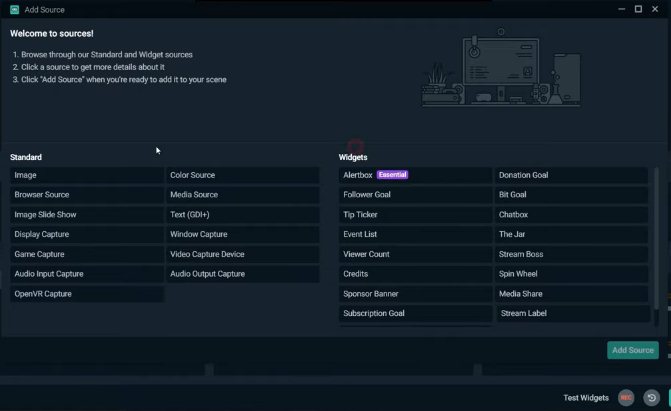 The test button comes in handy to show imperfections in the scene arrangement. You'd want everything to work like normal before going live.
The chat is another essential feature because it spares you the pain of dealing with multiple tabs.
As we know, keeping many tabs open causes overtaxed memory, so this truly saves the day.
For OBS Studio, the most notable features are wide platform support, low CPU usage, and a slew of useful plugins.
D. Performance
Loading OBS Studio causes a slight uptick in CPU usage. This is in line with the previous statement about OBS being low CPU usage.
To put it into perspective, if Streamlabs spikes from 15% to 20%, OBS's numbers are considerably slower, like around 5 to 10 percent.
That being the case, if your PC isn't powerful enough to handle heavy workloads from games and other programs, using OBS is a good decision.
E. Ease of use
We wouldn't say OBS is difficult to use, but anyone with zero experience with encoders would agree that it has a steep learning curve.
But if you're not new to such programs, the interface is actually quite familiar.
There's a general consensus that OBS Studio is complicated, but it really comes down to the user's experience.
Having said that, Streamlabs does fare better in this respect.
It's hands down one of the best live streaming software for beginners. The intuitive interface will help you make progress quickly.
F. Plugins and customization
Streamlabs Desktop comes integrated with overlays and widgets to help you set up a stream within minutes.
It also has an app store that provides access to more than 40 applications to step up your streaming game.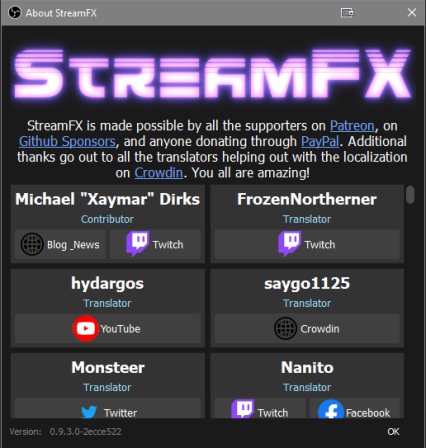 OBS Studio can catch up with its fascinating selection of plugins. As an open-source program, it's open to improvements.
Anyone can create and introduce their creative plugin to the ecosystem.
They offer added functionality to the software and unlock new possibilities. There are some you should give a try, like the OWN3DPRO OBS plugin, which allows you to browse through hundreds of overlay and stream alerts.
Setup is a breeze; you can do that with a single click.
StreamFX is another brilliant plugin that can enhance your stream with its incredible set of filters and transitions.
Does OBS use less CPU than Streamlabs?
Yes, it is less CPU intensive compared to Streamlabs Desktop.
You can measure the power usage of both using the task manager. OBS Studio can maintain low power usage while recording video footage.
Quite the opposite, when the same thing is performed in Streamlabs, it leads to significant power usage.
Is it worth using Streamlabs OBS?
Yes. Who can resist the allure of trying out this software with all of the perks on offer?
It's a safe bet for beginners because the user-friendly interface will intuitively guide you through the setup process.
Aside from that, Streamlabs is jam-packed with banners, themes, and other eye-catching overlays.
Is Streamlabs better than OBS?
It does better in some metrics, but OBS can hold a candle to its well-rounded features.
In short, neither would take the crown as the superior program, not because they're lacking in quality, but because they make up for each other's shortcomings.
On the paper, both are reliable encoders.
Wrap up: Which is better SLOBS or OBS Studio?
When it comes to OBS vs. Streamlabs, both have a good chance of becoming the best.
In other words, just like the saying goes, "Nothing is perfect." They have flaws even though they are so powerful.
It depends entirely on what you expect from an encoder and the available PC resources.
OBS is the answer if you want a lightweight program with broad platform support.
But, if you're drawn to Streamlabs Desktop's simple setup and a fantastic set of overlays, it's also a viable option.
However, as previously stated, Streamlabs is demanding, so make sure you have adequate PC resources.