Corsair Gaming Sponsorship 2022
Corsair is a huge brand known for making quality devices for gaming and PC enthusiasts.
Whatever you need to equip your gaming station, Corsair can be your one-stop gaming solution.
There are coolers, memory, storage, cases, headsets, keyboards, and much more.
Keep in mind that there are many components that make up a quality gaming rig. While you can buy items separately, it's better to stick with one brand for the smoothest experience.
The good news is Corsair is a guarantee of quality. This brand doesn't need any introduction because it's highly respected in the gaming industry.
It also has a subsidiary brand known as Elgato, which sells a variety of studio equipment and accessories.
Apparently, performance is everything in gaming. Even if you're more of a casual gamer, quality hardware goes a long way. Besides, quality goes hand-in-hand with durability.
By using quality products, there's no need to replace frequently because they withstand wear-and-tear better.
Over 2 decades in the industry has allowed the company to build a strong bond with its loyal customers.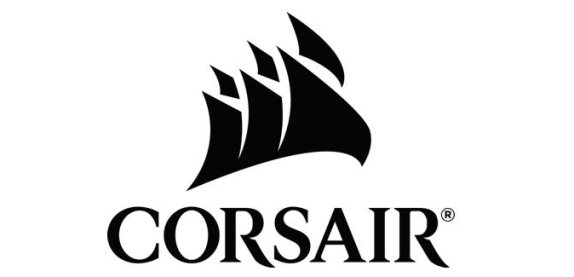 Corsair Sponsorship
---
Seeing the upward trajectory eSports is on right now, it's not surprising that many companies try to expand into the nascent industry.
They hope that promoting to the eSports audience will lead to an increase in brand popularity and sales.
Corsair as a PC gaming manufacturer doesn't look out of place when it decided to support the ecosystem. After all, competitive gaming requires top-notch hardware to run games smoothly.
Corsair has contributed a lot to the industry in the last 20 years. The support comes in the form of hardware to help gamers reach their full potential.
It has worked with several eSports organizations, such as Envy Gaming, Team Secret, and ROX GAMING.
Besides teams, it also partners with content creators especially those that appeal to international audiences. Partnerships aside, Corsair is determined to put quality first.
Those that get its support are lucky because they can get their hands on the incredible products crafted by the top manufacturer.
Apply to Corsair Sponsorship
---
Corsair has the Streamer Program aimed at content creators and gamers.
No, you don't need good stats to start the partnership.
Corsair literally welcomes up and coming talents to take part in the program. As long as you're passionate and willing to improve, then the program would suit you.
There are 5 tiers in which members are classified into. Each tier has its own benefits.
Tier 5 is called Recruit, rewards members with free t-shirt with purchase, a 15 percent discount off PC components, and 10 percent viewer discount code on top of the referral link.
Tier 4 (Lieutenant) offers similar benefits, but without the t-shirt (replaced with hoodie) and extra headset sponsorship.
Tier 3 (Commander) has all the benefits included in Tier 1 with extra headset and stream deck sponsorship.
Tier 2 (Captain) offers similar benefits as Tier 1 (without the shirt) plus additional benefits like full peripheral sponsorship, free gear, travel assistance, and social support from the company.
Tier 1 (Admiral) is the most complete one. Besides all benefits in Tier 2 (except free gear), members will also get financial support and marketing photography.
To apply, visit this link. scroll down till you see the 'Apply Now' button. Click it and then complete the form.
---
More Gaming Hardware Sponsorships