How to Use Twitch Extensions on a Mobile Device?
Installing a Twitch extension is a breeze on a desktop PC. The mouse also helps navigate through all the options much faster. If a stream has an extension enabled, viewers…
Installing a Twitch extension is a breeze on a desktop PC. The mouse also helps navigate through all the options much faster.
If a stream has an extension enabled, viewers will be able to see and interact with it.
Now the question is, are they offered the same convenience when seeing live content on a mobile device?
Support for iOS and Android has actually been added, so yes, viewers who mostly access your broadcasts on mobile will be able to see all the active extensions.
It's a no-brainer to extend support to mobile devices because the use of handhelds has hit a tipping point where developers can't ignore it anymore.
How to use Twitch extensions on a mobile device?
First, you need to log in to your account. Watching while signed in makes it easier for you to subscribe or follow a channel. Keep in mind that some extensions encourage these actions, so doing so in advance will save you time.
Search for a stream that has an extension on it. Extensions have their own section in the same space as chat when you view them on a mobile device.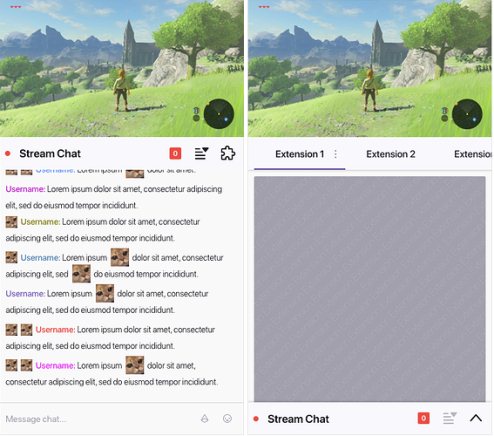 To access one, tap on the extension icon to disclose the tabs. If a live stream has more than one active extension, they will be put in separate sections under the horizontally arranged tabs. To go from one to another, simply tap on 'Extension 1', 'Extension 2', or another that appears on the page. If you notice any cropped text, swipe right to see it.
Now you can interact with the extensions. Keep in mind that there are no set rules on how to use an extension. Each one is unique, and it's up to the developer to decide how they want viewers to interact with it.
For extensions that allow use of graphics, you can choose any image from the selection. There are various types, such as stickers, GIFs, avatars, etc. Some extensions are bits-enabled, meaning that you'd need to send bits to access items. For extensions that offer e-Commerce integration, you'll see products or links. And for extensions that include mini games, they'll be playable in their respective windows.
That's it. You can have fun with these interactive add-ons each time you visit a channel enables the feature.
How do you add panels on Twitch Mobile?
Before adding an extension, find out where it will appear after installation.
An extension will stay dormant if you don't activate it. You need to assign it to a slot after importing it to 'My Extensions.'
One of those slots is for panels. For your information, panels are text bodies displayed underneath the video stream.
They are arranged as individual windows with specific information inside.
To add one to your channel, you can follow these steps:
Log in to your account.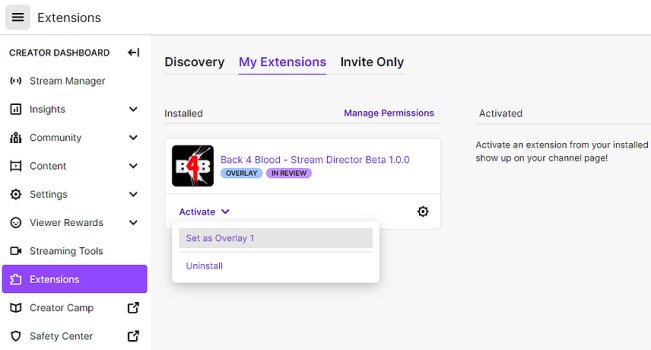 Navigate to the 'Extensions' menu, and then use the 'Discovery' tab to find one you want to add to your channel. The category an extension belongs in can be found in the description. For example, if it's stated that an extension is the panel type, then it will appear on the 'Panels' page.
Tap on the 'Install' button, and wait until the process is complete.
Next, you will need to activate it to ensure that it appears in the right section. There's the 'Activate' drop-down menu right below the extension. A tap on it will bring up a few available slots into which the extension can be inserted. For a panel extension, set as Panel 1, Panel 2, or a new one. Once saved, it will replace the 'Activate' text showing up earlier.
There's another way to do it. Go to your channel's description, there's the 'Edit Panels' below it. Tap on it to unlock the panels, so that you can edit them. There's also an option to create a new one by tapping the '+' sign.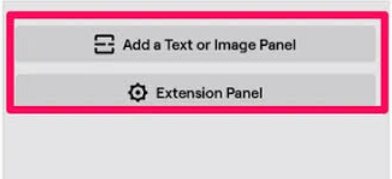 There two choices provided, 'Add a Text or Image Panel' or 'Extension Panel'. The first one is suitable if you've prepared your own image and just need to upload it. Meanwhile, the second option allows you to add an extension from the library. If you opt for this, don't forget to set it as panel after installation.
Set Up Twitch Extension on Mobile FAQs
Can you add overlays on Twitch mobile?
Yes, and there are some alternatives. First, you can install a live broadcasting app on your mobile device, like Streamlabs or another.
Assuming it's Streamlabs, you need to connect the app with your Twitch account. Once the sync is successful, you can add overlays from the dashboard.
For prime users specifically, head to the editor, tap 'Layers,' and then 'Add Layer.'
Select the mobile stream overlay option, and then add accordingly. Once saved, overlays will appear on the stream.
Can you mod Twitch on mobile?
Mod view is not available at this time for mobile devices.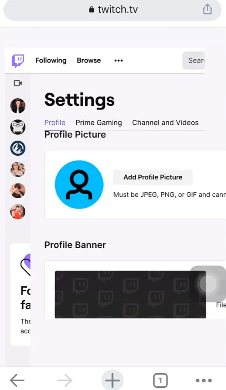 Open a web browser on your smartphone, access twitch.tv, and then log in to your account.
Tap on the three dots in the bottom right corner. It will prompt a pop-up menu list.
Scroll down until you see 'Request Desktop Site,' tap it.
Scroll back up to the profile icon, and then tap 'Settings'.
Locate the 'Profile Banner' section and tap 'Update.'
You can now upload your own banner. Search for the file through the image gallery.
Can you change your Twitch name on mobile?
You can do it by following the steps in the previous question.
With a web browser, log into your account and go to Profile Settings. There you'll find the 'Username' field, where you can input the new name.
As for the old one, it will be held for like 6 months or so.
After this period, the username will return to its available state. Anyone can grab it if they want.
How do you get desktop Twitch on mobile?
To view the desktop version of the live streaming service, you'll need to open it with a web browser.
Open the official site, sign in, and then tap 'Request Desktop Site' that exists within the 3-dot menu at the bottom of the screen.