Super Mario iPhone Wallpaper
In history of retro gaming, there are a number of titles that don't need an introduction due to their immense popularity at the time of their release. Super Mario is…
In history of retro gaming, there are a number of titles that don't need an introduction due to their immense popularity at the time of their release.
Super Mario is one of those examples. This game instantly comes to mind when we talk about retro gaming as it singlehandedly saved the industry which was on the verge of crashing down.
Super Mario was highly popular and still to this day among the best-selling Nintendo titles. The game is a few decades old, but it's still cited in pop culture. In fact, many people look for ways to play it because it's that memorable. Luckily, there are a few options to get your hands on it.
First, you can get a NES classic edition, a new console which is a revisit to the old NES system. It was released a few years ago, smaller in size and came with preloaded games. The newest one is the Game & Watch handheld that will hit the stores on November 13th.
Unfortunately, it will be available in limited quantities, so set a reminder just in case. Even if you miss that one out, at least you can still relive the amazing game through Super Mario iPhone wallpaper.
For many, looking at wallpapers is enough to bring back the sweet memories they had with their favorite games growing up.
The good news is since Mario is a widely-known title, it's relatively easy to find wallpapers inspired by the game. We'll add some on this page with different types of graphics.
Mario Bros iPhone Wallpapers
---
As we know, Super Mario Bros is a classic. Back then, the game was presented in the typical 8-bit graphics. But knowing how far the gaming industry has come, games now have more detailed and sharp graphics.
You can see those kind visuals be implemented on classic titles, which results in HD wallpapers. And they are super creative, too. Of course, there are retro-inspired images, but those that draw inspiration from newer games look equally good.
Keep in mind that Super Mario is a huge franchise with a lot of installments. Newer Super Mario games have better graphics and display characters in 3D.
Hence, if you need Super Mario wallpaper on your iPhone, make sure you know which type to look for. The retro Mario has a nostalgic feel to it.
Meanwhile, newer games are amazing because the graphics are different from earlier games. Besides, they show that the franchise has been keeping up with the changing technology.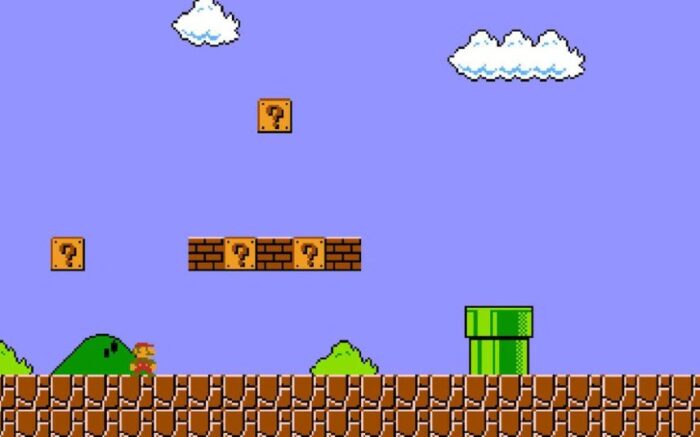 Super Mario bros is a side-scrolling platformer. In this game, you're on quest to save Princess Toadstool from the evil Bowser. Retro games didn't rely on stunning graphics to appeal to gamers. Instead, they took on different approach, which was an engaging gameplay.
Although the graphics are fairly simple for this game, it doesn't mean it's easy to beat. In fact, many said that they have to try over and over again to reach higher levels.
The objective is simple. You play the role as Mario, has to fight your way through the enemies, like mushrooms, turtles, etc. As you run through, you can collect power-ups that can help you fight these enemies.
There are quite a lot of characters on this game. You'll see many of them featured on different wallpapers.
Speaking of Super Mario iPhone wallpaper, is it necessary to find wallpaper that fit in the screen?
You can do that, but it's quite daunting for a number of reasons. First, many Mario wallpapers are displayed in a landscape orientation.
Since we use the iPhone vertically most of the time, collecting only portrait wallpapers will keep you from some amazing images. It's actually easier to tweak some settings on your iPhone to make a picture fit perfectly on the screen.
Here's how to do it.
Head to the Settings app, and then tap Wallpaper > Choose a New Wallpaper. Next, you can select any picture you want. To make it fill the whole screen, you have to use the zoom-in feature.
All you have to do is place two fingers on the screen and move them apart. The picture will look bigger on the screen. If you can't include the edges, it probably has to do with the 'Perspective Zoom' being on. Make sure to disable it before proceeding by tapping it to off. Keep adjusting the size of the image.
And once you're done, tap on 'Set'. You'll be prompted with options about placement, Lock Screen, Home Screen, and both. That's it, the wallpaper will now appear in the size you've set before.
There's no need to crop or anything. We're sure this kind of setting is also available on Android. Zoom in and zoom out, once you get the desired size, click OK. It will show up on the home screen shortly after.
Any ideas on what Mario wallpapers to look up?
They don't need to strictly adhere to the actual game. Pictures that look exactly like how Super Mario plays look more like screenshots than wallpapers. There's nothing wrong with that, of course. We just want to point out that Mario wallpapers are much more creative than that.
Many of them look like family photographs where they throw many different characters in one frame. On some wallpapers, it's only Mario that show up.
These characters can be displayed in 2D and 3D quality. If you want specific characters to be featured on the wallpapers, make sure you know their names.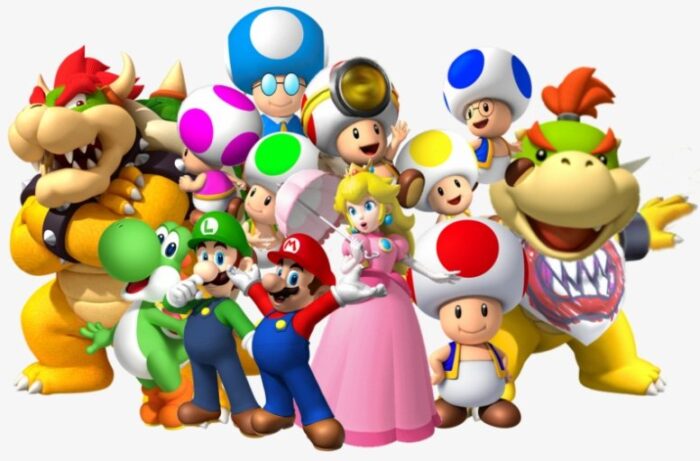 Final Thoughts: Mario iPhone Background
---
There are a lot that have been created across franchise. Mario is definitely the main protagonist. There's also Luigi, which is Mario's younger fraternal twin brother. He's appeared in numerous Mario games.
There's Princess Peach who also goes by the name Princess Toadstool. She's the princess of the Mushroom Kingdom, the one that Mario is trying to save in his journey.
There's also King Koopa or Bowser that we already know about. Don't forget the enemies like Goombas, Koopa Troopas, etc. Although they look like certain figures, like Goombas resembling mushrooms, they all have unique names.
Check out the wiki page if you want to know all characters that appear in Super Mario Bros and other games.
…