Top 6 of Best Nintendo DS Emulator for Windows PC [2022]
The resurgence of classic games recently may make you wonder if you can play your favorites on a newer system. It's actually possible to play retro games by means of…
The resurgence of classic games recently may make you wonder if you can play your favorites on a newer system.
It's actually possible to play retro games by means of an emulator.
For the record, an emulator is a software or hardware that imitates the behavior of another system.
By this definition, then DS emulators mean programs that are able to play Nintendo DS games.
Of all the classic titles, you probably want to play Pokémon on this system.
Yes, you can do that actually. But first, decide what kind of platform you want to install the emulator on.
If it's going to be your windows PC, then find one compatible with it.
Here are our picks for the fastest and the best Nintendo DS emulators for Windows.
Best Nintendo DS Emulator for Windows
---
1. DeSmuMe Emulator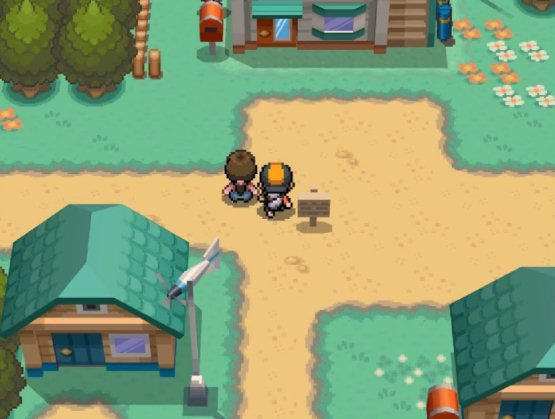 This can be your first option as it's constantly updating, meaning that you can expect new features.
The reason behind the versatility is that it's an open-source program.
DeSmuMe has a Windows version and a Mac version.
Overall, the performance on both platforms is spot on although you may notice frame drops here and there especially when it's set to maximum.
In terms of customization, it can compete with other DS emulators. There's a lot you can customize in the graphics.
On top of that, it also comes with useful features, like USB controller support.
Additionally, there's an option to save game progress, so you don't have to return to the start point.
Does it cost money to get this program? No, it's completely free.
2. MelonDS Emulator
If you have tried DeSmuMe and want to try something new, this would make a perfect choice.
To start with, the emulator supports all games ever released on the DS.
Be it Pokémon or another popular title, just install this on your computer and load the game using the emulator. It should work just fine.
Speaking of the features, there are tons of interesting additions to this software.
The first one is Wi-Fi connectivity, and then there's also multiplayer support. If you want to demonstrate your skills to your friends, this program can facilitate that.
Apart from the aforementioned features, MelonDS also offers OpenGL renderer and 3D upscaling.
Worried about unsaved progress?
Put them to rest because just like the previous emulator, game data save also comes as a feature.
Overall, the performance is terrific, and it is available for Linux as well. If your PC belongs to this category, you can install it as well.
As for Windows, unfortunately, there's no support for the 32-bit version.
Just in case you are into handhelds, check out our post on how to choose the best handheld emulators.
3. NO$GBA Emulator
One of the biggest appeals of this emulator is the broad platform support.
GBA games aren't the only ones you can run on this emulator. You can also play games for the Nintendo DS and DS Lite.
While the graphic settings are nowhere near those of other programs, they're decent enough to render quality graphics. What we consider as a shortcoming turns out to be good for the system.
It allows the emulator to work more efficiently especially on PCs with low specifications.
You may notice that it's also not resource-draining compared to other programs. Another drawback is the lack of OS support.
To run this software, your computer should have Windows installed. It has yet to support any system outside Windows.
On the bright side, the save feature is provided, so is joystick support.
If you need an emulator to run on your already crowded system, this is a good pick thanks to the low memory usage.
4. RetroArch Emulator
Those who are into emulation should've been familiar with RetroArch. Simply put, it's one of the most well-known emulators ever.
How did it manage to reach this level of popularity? It has to do with the extensive system support.
The emulator can run games from a number of systems, such as the Nintendo DS, 3DS, NES, SNES, ATARI, and more. Besides, it has also found its way to a range of operating systems.
It's compatible with Windows, Linux, and macOS. That's not all.
If you have a home console, like the Xbox 360 or Playstation 3, you can run this on it, too. This feature-rich emulator is definitely a must-try because it's one of the best you can find today.
Rewinding, shaders, netplay, there's a lot you can do with it. It even lets you record gaming footage and broadcast it to your fans on Twitch.
Another notable feature is the ability to increase graphics to 4K quality. What about joystick support, does this software has it?
Absolutely, and that's why you need to give it a go. All this power comes at a cost, though, that it demands more PC resources.
5. OpenEmu Emulator
OpenEmu has many similarities to RetroArch especially in the systems supported. That said, you'll get a unique vibe from the streamlined interface.
If you're not new to emulators and have tried some before, you'd notice the difference in this emulator's UI.
Basic features like cheat codes, save stats, and screen layout settings are included, but there some aspects are quite a letdown, such as the limited graphic settings.
Conversely, there are many things that deserve much praise, like the extensive controller support.
Whether it's the Wiimote, Dualshock, or another, this emulator allows you to play with a variety of gamepads.
All in all, if you're in need of an emulator with diverse features and a unique interface, add this to your list.
6. Citra Emulator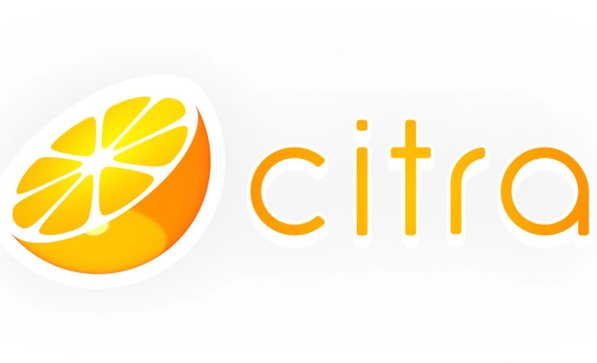 This is another emulator we'd recommend for DS games. If you need an emulator to play Pokémon, don't miss this one.
It has a bunch of features. For example, it can run games at high resolution as well as full settings. And then, it comes with the ability to set the graphic resolution to 4K quality.
Multiplayer support is also available with a connection done via Wi-Fi. And for those who are more comfortable playing with a controller, you can do it here.
There are more incredible features that you may have seen in other emulators. Cheat codes, screen layout, and joystick integration are some of the examples.
In terms of compatibility, luckily Citra emulator offers more than just Windows support.
Users of Linux and Mac can also happily install it because it's designed for both operating systems.
FAQs on DS Emulator for PC [Windows 10 & 7]
---
Are there any good DS emulators?
All emulators mentioned in this review are good emulators.
The most essential thing in choosing an emulator is ensuring its compatibility with the system you want to use.
Let's say you want to play DS games, then you should seek one that has support for the system, exclusively or not.
Some emulators are developed to support a number of systems. These are good alternatives, too.
How can I play Pokémon DS games on my PC?
It boils down to one thing, an emulator.
If you're intended to play a game from a console on a desktop PC, there are 2 main components you should prepare, the first one is an emulator and the second one is a ROM or game file.
Start by finding a compatible emulator, one that works in conjunction with the console.
Since it's the Nintendo DS we're talking about, you can choose from the aforementioned list.
Once you've had one, install it on your PC, follow the instructions provided as they could be different with each emulator.
Once installed, get a ROM for the Pokémon game and add it to the emulator.
That's it, now you'll be able to play the game on your PC.
Are emulators legal?
An emulator is a piece of software aimed to mimic a system, but it doesn't have any proprietary code.
Hence, it should be okay to download and use it on a computer or another platform.
As for the games, it's a different story. Games are usually subject to copyright protection, but you may wonder why they are still accessible online.
There are many articles that discuss this topic. You should definitely read them to learn where emulators stand from a legal perspective.
Is DeSmuMe a virus?
Depending on the antivirus, there could be some suspicious files detected during the scanning process.
But according to those who've faced similar issues, it doesn't contain a virus.
If your antivirus recognized it as such, it could've been a false positive.
Therefore, you can still go on to install this program. Or if you're still concerned, choose another emulator.
Final Thoughts on The Best Nintendo DS for Windows (PC)
---
Emulators allow us to play video games that don't seem feasible to play anymore because they're old and access to them is no longer available.
Sure, some classic consoles have been re-released with updated looks, like the NES Classic Edition.
The thing is retro games don't revolve around the NES although we couldn't deny its immense popularity back then.
There are many other games of the days gone by we'd love to play today.
Emulators can make your wish come true, but it should be system-specific.
If you want to play DS games on PC, then find an emulator that supports it.
Some of the best Nintendo DS emulators for Windows have been included on this page, you can read them again.