Best GB Emulator for PSP (Gameboy) in 2022
The PSP is a powerful handheld console. Aside from original games, it can also play games from other older systems. Many older consoles are no longer available on the market,…
The PSP is a powerful handheld console. Aside from original games, it can also play games from other older systems. Many older consoles are no longer available on the market, so it's impossible for us to play the games unless you've bought one and it remains in good shape. It's not just the console, but the games are also difficult to find. Fortunately, there is a system that allows us to play classic games and that system is called an emulator.
Speaking of emulation, you can't just download the software without figuring out its system requirements and specs. Not all emulators would run on your PSP. Only those made for this platform will run without a problem. While there are a handful of GB emulators, only some are compatible with the PSP, so finding the best GB emulator for PSP would be challenging.
Here's how to get started in case you're interested. The first important aspect of emulation is custom firmware, which should be installed on your PSP. The second most important aspect is the emulator itself. As said before, not every emulator will operate on this device. For this reason, it's necessary to know if an emulator is developed for your console. Or in case it supports multiple platforms, at least make sure that PSP makes the list.
The emulator files should be stored in the 'PSP/games' folder. You can search for it after connecting the handheld device to a computer. Now that the program is on board, the next step is adding games into the 'PSP/games' folder. Files have to be in ISO format because that's what the PSP reads. This is the end of the installation process.
You can check out the games on your PSP menu and try to play them. They should be playable as long as the emulator is compatible and there's no error to the game files.
The Best GB emulators for PSP (Gameboy Emulator 2022)
---
This is one of the few emulators you can find for the PSP. The emulator is by Brunny and it has a straightforward interface.
Following the installation of custom firmware on your PSP, you have to download this emulator online. There are several websites that have download links.
Do some research and get it from a source you think is trustworthy. Follow the instructions to complete the installation. Once the emulator has been added to the system, you will see the thumbnail as you're scrolling through the PSP menu.
Select the emulator and it will launch shortly after. There's a little opening in the beginning before the main interface pops up. There are a few options on the menu, such as load ROM, reset game, screenshot, and exit.
Just choose accordingly, like if you want to see the games, please select load ROM. There you should see a list of all games added to the system.
For those looking for an emulator that goes beyond emulating the Game Boy games, this can be an option.
Sega Genesis and NES are among the supported formats. An emulator doesn't have to be overloaded with intricate features to be functional.
The most important thing is how it handles games well and this emulator does exceptionally well in this area. It can run nearly every ROM from the platforms it supports.
And of course, the emulator has more to offer other than just 'being functional'. They include cheat code support, save, and load states.
It also allows you to play using a controller. If you're not used to playing on a touchpad, we'd love to tell you that it has game controller support.
Anyone who has been learning about emulation wouldn't be surprised when they hear the name Robert Broglia. This is the guy behind the creation of this emulator. It can do plenty of awesome stuff.
The first one is ROM emulation, which happens to be the most fundamental aspect of an emulator. Another feature you might use a lot is cheating code support and quicksaves.
In terms of ROM support, many games can play on it, but not all. There's no guarantee that your favorite games will run smoothly on the emulator, but you can load them to find out.
Another thing that boosts its appeal is the cross-platform support, which means it's easy to bring games from one platform to another.
4. EmuBox
Some emulators are superior in platform support. The number of game formats an emulator supports can disclose the effort being put into the development.
This one, for instance, is capable of playing Game Boy consoles, SNES, PlayStation, and Nintendo DS.
If you want to play games from these devices without installing separate emulators, EmuBox is the answer.
Most importantly, you can use it for free. Just head off to the Play Store and use the search feature to find it.
And by the way, in case you need to take pictures while playing, you can do that. This has become a basic feature for an emulator because a lot of interesting scenes happen during the gameplay.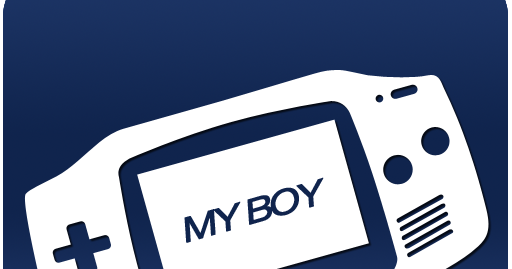 When it comes to features, it has a lot in common with John GBA.
However, it still has unique features that set it apart from John or others for that matter. The features in question are wireless support and rumble feature.
Playing alone can be boring at times, right? So why not invite your friends to play with you?
This emulator offers multiplayer support. You can challenge each other in a competitive match.
On top of that, it can skip long stories if you don't feel like watching them.
It can also slow down games, which would be helpful when you need assistance to get past levels you consider difficult.
The game-saving feature is also available. Not only that, but you can also take screenshots of games.
FAQs – Gameboy Emulator
Are GB emulators legal?
Emulators are legal, but not the ROMs used along with them. The thing is it's impossible to not bring up ROMs when we're talking about emulators because they cross paths. Games wouldn't be playable without emulators. Meanwhile, emulators are just a medium to play ROMs. There is no point in downloading an emulator when you have no ROM to play on that. Actually, ROMs aren't illegal as long as you have the originals, but many don't seem to be bothered. They use ROMs in a way that would be considered copyright infringement.
How many GB games are there?
There are over a thousand games released on this handheld console. This figure doesn't include games that weren't licensed or didn't see the light of day. With that many games, it's not surprising that people want to have the opportunity to play them again. The good news is emulation makes it possible.
How to get ROMs?
There are several sites that act as archives for older games. You can visit them to see the games you played growing up. These sites are like vast libraries where games from various platforms are put together. They are sorted alphabetically to help us find specific files with ease.
Would installing custom firmware void my warranty?
Any action that results in a modified original code might nullify your warranty. Hence, think twice before you decide to download custom firmware and install it on your device. Reverting back to the original won't change anything because what has been done can't be undone.
Final thoughts on gameboy emulator for PSP
---
Seeing Game Boy's classic design will hit your nostalgia hard. The chunky buttons and form factor of this console are that special. Although it has had changes throughout the years, the original remains unforgettable. But Game Boy is more than about its simple design. It also has games that will take you back to the days of fun games with much less advanced graphics.
Titles like Adventure Island 2: Aliens in Paradise and Castlevania 2: Belmont's Revenge might get you caught up in the moment to the point where you can't wait to play them on your PSP. Is it possible? Yes, emulators make it possible to play older games on modern consoles.
However, the real challenge is to find an emulator that fits the PSP. It is a bit tricky because you can count them with one hand. Besides, playing games outside of the original titles might void your warranty because it means you have to install custom firmware which would lead up to this. It makes sense, though. The PSP is made to run PSP games. This applies to any other console as well.
So when it gains a new ability to play games of another console, there have to be some tweaks in software for it to happen and this will impact the warranty. Hence, think carefully before you install an emulator on your PSP.
Whether it is the best GP emulator for PSP or another, they all have the 'power' to void the warranty. However, this doesn't stop some people from trying. To them, the joy of playing classic games is more important than getting their broken PSP fixed by the manufacturer.