What Should I Look for in a Webcam for Gaming?
It's not uncommon to see vloggers become gamers or vice versa. They are very different jobs, after all, so they can come together. With steady growth of the gaming industry,…
It's not uncommon to see vloggers become gamers or vice versa. They are very different jobs, after all, so they can come together. With steady growth of the gaming industry, manufacturers create products geared towards gamers.
People have also become more concerned of equipment they use to play games especially those who consider themselves as pro gamers.
What should you buy to level up your battle station?
There are many, but you can start with the most prominent ones like a mouse, a keyboard, a monitor. All these items come in regular versions, but there are also variants optimized for gaming.
The same goes for cameras. If your monitor doesn't have a built-in camera or simply doesn't make you satisfied, you can opt for a standalone camera.
What should I look for in a gaming camera?
---
1. Resolution
A high-res camera will surely make a difference to the quality of your videos. Some monitors come equipped with a camera, but in some cases, it doesn't suffice especially for professional use. If you want to advance your career as a gamer, then how people look at you through the screen is a big deal.
The problem is a low quality camera can't help you with that. Consider getting a new webcam with a higher resolution, like 720p HD assuming that the existing one has a lower resolution. This is decent enough especially when viewed on a phone. But when the video recorded with this camera is seen on a large monitor, it's easy to notice the imperfections.
Since many gamers and enthusiasts watch on large displays, it's a good idea to upgrade to a higher resolution, like 1080p or 4K ultra HD. Either would boost quality by a huge margin. Moreover, high-res cameras also tend to pack advanced features, so improved video quality isn't the only thing you can get.
2. Autofocus
This is another important feature to look for in a webcam. Luckily, many have it enabled by default.
Why is it necessary?
Autofocus allows you to maintain focus on objects that move fast. One of those objects could be you. During a livestream, you may have to get out of your chair to grab something in another room. Or you may have an itch to move around on the swivel chair. The change in distance between you and the camera would result in blurry footage when this feature isn't present.
The main benefit of autofocus is that you don't have to adjust focus manually. Anytime there's a movement on cam, the system will detect it and shift focus automatically, so the chance of capturing a blurry video will decrease.
3. Frame rate
Frame rate is another attribute of a webcam. It applies to cameras in general. You may have heard of the term 30 fps, 60 fps, or something like that. FPS actually stands for frames per second. In other words, it describes the frame rate of a camera.
Mind you, a video is actually a sequence of still images. Just because a video plays smoothly doesn't mean it's technically a video. It's a collection of images that are captured in a very short time. Frame rate determines how many images are processed at a given time.
For instance, if a webcam is said to have 30 fps, then it has the ability to take 30 still images per second. The higher the number, the more images taken within the same period. Thus, it will result in a smoother video.
That's why in choosing a webcam, you shouldn't overlook this parameter as it determines performance. 30 fps is the minimum for cameras today. There are also 60 fps and 120 fps. If you can afford the highest level, then why not? High fps would let you record smooth videos instead of choppy ones.
4. Microphone
A microphone isn't something you should worry about because webcams usually have it included. The problem is when you choose a low quality camera, it will also hamper the audio quality. The solution to this is buy a quality camera. It doesn't have to be super expensive or anything. Just make sure to not be too tight on budget, so that you can get a decent webcam.
More expensive models are even better. They not only record high quality audio, but also come with special features like noise cancellation. This feature is quite common for standalone microphones, but for web cameras, you may have to look for it specifically as not every product has it. Noise cancellation makes streaming sound clear because it separates your voice from ambient noise.
5. Low light performance
Low light performance is just as important as performance in maximum exposure. What makes a webcam good isn't just when it can take quality videos in bright environments, but also when it does it in dim settings. Apparently, not all cameras can deliver satisfying performance in low light conditions. Some show their weakness in this area.
For this reason, take time to contemplate before you buy a camera. Find out how well it does in low light considering it could be how you set up the game room. Some cameras do exceptionally well when there isn't much light around. Go for this type of camera if you want it to maintain quality regardless of the light exposure.
6. Extra features
Each camera has its own list of features. Please read the specifications before adding one to the cart.
What features are to be expected from a camera?
Some webcams offer unique visual effects, so that you can be creative with your videos. Visual effects are actually common in webcams, but you should know what kind of effects one has because they vary. Another additional feature is a camera mount. Each webcam has some type of mount to allow it to perch on the edge of a monitor. You can also place a camera on the desk if it comes with a stand.
As for which one is better, it depends on what you're looking for. If there's an ample space on the desktop, a webcam with a stand is a good idea. It gives you the freedom to move it around, so you can record at various angles. But if not, you can choose one mounted on the display.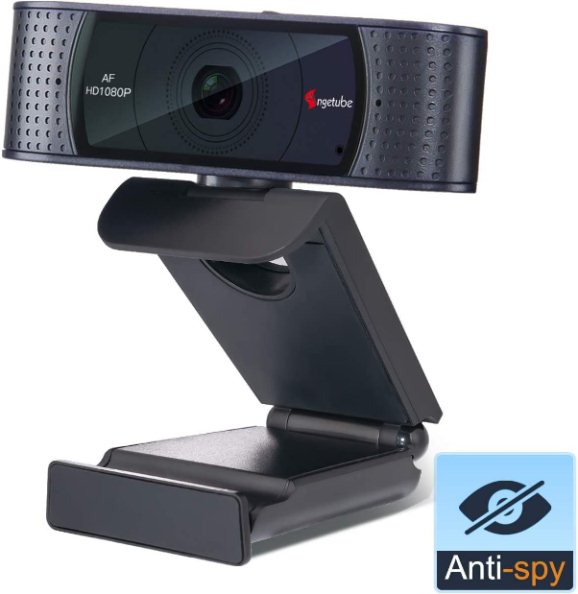 Final thoughts: Things to look for when buying a gaming webcam
---
What should I look for in a gaming webcam?
After reading this article, you know that there's a lot to consider. All the factors mentioned are crucial in choosing a quality camera. But of course, budget is also a factor as it determines what kind of camera you can afford. To get the best quality, up your budget a little more.
How much does a gaming camera cost?
They are quite varied. The good news is many of them are priced under $100. And even in this range, you can find many with great features. But if you want to level up, go for a well-known brand like Logitech. Logitech has some products that cost over $100.
Do you find these expensive?
Well, only you can tell. If spending hundreds on a camera is a bit too much, go get a cheaper one. Cheaper cameras aren't any less impressive, though. To be fair, anything below $100 isn't really cheap. It's mid-level, so some premium features should still be present.
What are those features?
The first one is high resolution. You can get one that has a 1080p resolution in this range. And then, it can come with a mic that equipped with noise reduction. It aims to control external noise, so that it doesn't bring down audio quality.
Additionally, it can provide a wide field of view. We're sure you are familiar with this term already. It refers to an area that a camera is able to capture during recording. There are many other awesome features that a mid-range camera can have, like continuous autofocus, auto low-light correction, etc.