How to Start a Hobby Shop?
A hobby shop is a type of store that sells products for hobbyists. Hobby itself is an umbrella term that includes many things, so the products found at a hobby…
A hobby shop is a type of store that sells products for hobbyists. Hobby itself is an umbrella term that includes many things, so the products found at a hobby store could be extensive if the owner wants to cater to different audiences. But there are also specialty stores which only sell certain types of products.
What can you expect to see at this store?
RC aircrafts and cars are the common ones. You may also find model airplanes, trains, cars, and other vehicles. Besides automotive products, you can also find a broad range of collectibles, such as stamps, coins, figurines, helmets, photographs, trading cards, gaming accessories and much more.
All of these things are either new or vintage. You can even find computer hardware, but it also depends on the specialization of the store. If it only sells vintage stuff, it's likely that you won't find computer peripherals unless they belong to the vintage category.
If you wonder how to start a hobby shop, read the following steps.
Things to Prepare Before Starting a Hobby Shop
---
1. Find your niche
Knowing what to sell in the store is important because when it comes to hobby products, there are countless to choose from. It's unrealistic to sell everything even if you have the funding to do so. It's better to find a specific niche to work on. For example, if you're into computer technology, you can sell computer hardware, software, and other related products.
To this day, IT is a relevant niche because we live in a digital age where everyone uses devices to communicate and work. Technology will never cease to exist. In fact, it will keep getting more advanced as time goes by. Aside from selling current or trendy items, you can also sell rarities, which are suitable for this type of store. Those rarities could be devices that used to be popular, but no longer in production.
Hence, the markups can be higher since the demand is still there. Another good niche is toys. Kids love toys and parents love giving them as treats. Basically, it's a profitable niche to work on. There are many types of toys to put on display, such as puzzles, dolls, model vehicles, action figures, etc.
2. Pick a name
It's easier for people to locate your shop when it has a unique name. It doesn't have to be bizarre or anything, but it should sound memorable at least. Also, it needs to be different from other shops in the area to avoid confusion.
Coming up with a name isn't easy. You'll use it for a lifetime after all. For this reason, take your time to decide on it. You can draw inspiration from people or objects you're fond of. Moreover, it's important to add a word that would specify what you keep on the shelves.
For example, if you want to sell collectibles, you can consider adding the word 'coin, gold, stamp' or another that represents the products offered. But in case you don't want it because it will make it too long, then just skip it. You can still show what you sell in other ways, like arranging them in the window display.
3. Choose a location
Some areas are more expensive to rent, but that's not without a reason. Choosing a strategic location means the store will have more visits as people gather around there. Shopping centers are one of the strategic locations with higher rent fees than others. If you can afford setting up a store there, then it would be great.
However, since the cost is high, you have to calculate everything carefully, including expenses and revenue, so that you can still profit in the end. Not every place is appropriate for a hobby shop. If there are similar shops in an area already, adding another (which is yours) will increase the competition. As a result, you have to share sales with them. A strategic location is one that people visit in droves but at the same time lack of competition from shops that sell similar items. It's also important to pay attention to the zoning laws to ensure that your business is compliant with the local rules.
Also, before signing a lease contract, find out about the terms that will apply to you. In many cases, there are some costs that will be part of the contract. You should be informed on this, so you don't feel deceived. The first common cost is for area maintenance, which includes the parking lot and lighting located nearby. There may be a cost for an insurance premium as well. Insurance is necessary to compensate for losses in the event that an incident causes damage the building and its contents.
4. Register and set up the store
You must first acquire permits and licenses needed to open a business. Without them, you risk losing the store in the future. After you've collected all the legal documents, proceed with choosing a design for the shop, how you arrange the display stands, shelves, and other storage spaces. You should also think of how the items are arranged.
Is the catalogue vast enough that you need to put them in different sections?
If there's room for that kind of arrangement, then go for it. But if it's more like a specialty store with limited types of items, you need to utilize the available space efficiently.
As for decorations, the decision is all yours. Hire a professional designer if you don't know how to approach the interior. But if you have brilliant ideas in your head, try to materialize them. Besides, you can save unnecessary expenses this way.
5. Sell in-demand products
There are countless hobbies, but not all are on the same level of popularity. Some have more fans than the others. Toys, RC drones, and cars are in demand right now. Drones in particular are considered hot items because they have many uses. If your store sells any of these items or a combination of them, then you may be able to sell a bunch as long as the store is located at a strategic place.
But if you choose something that not many people look for daily like decorative arts, then you turn it into a niche store. That's not a bad thing, but we just want to point out that different products have different demands. There's still demand for art crafts obviously, but even these items are diverse. They can come in the form of paintings, mosaics, pottery, glassware, etc.
There are pros and cons in choosing popular items. On the one hand, they're easier to sell. But on the other hand, the competition is high. Just make sure you make a proper business plan, so that you give your store a fighting chance even if it's not large to begin with.
6. Promote your store
Regardless of the scale of your business, promotion is important. Otherwise, people may not notice it or it takes long until they realize that there's a hobby store nearby. But, how do you promote?
Offline Promotion
First you can rent a billboard if you have the budget for that. Or you can use local events to tell people that you have a new shop open. Partnering with workshops is also effective if the products sold are relevant. Keep in mind that hobby supplies are quite segmented, meaning that they don't appeal to most people.
Promotion is not only a way to make people aware, but also to keep them engaged. When they like what you serve at the store, they will keep coming back and become loyal customers. Some hobby products are hard to come by, so they'd rather contact you for new arrivals instead of looking elsewhere especially when they already have trust in you.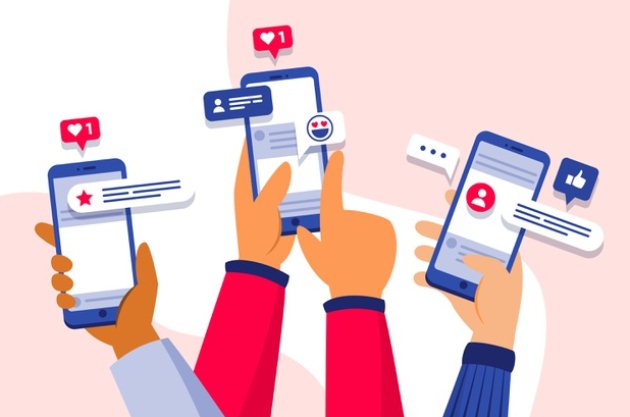 Online Promotion
Online promotion has become a significant form of advertising today. Why? Nearly everyone has Smartphone and/or a tablet. With the gradual increase of screen time, online promotion is also becoming more effective. That's why many companies are trying to build their social media presence.
On your part, you can create accounts on sites like Facebook, Twitter, Instagram, LinkedIn, etc. To make the most of this marketing strategy, please link all these profiles. It's to ensure that your fans or customers can keep up with the store on social media. They'd love to be the first to know anytime you offer discounts and other promotions.
Furthermore, it's also paramount to have an official web store. This is an ecommerce site where you display the whole catalogue. Even for a small-scale business, it brings a lot of advantages. First, a website makes your store look professional. Second, it helps customers place an order. Sure, they can do it by sliding in your DMs, but that's impractical compared to what a dedicated site is able to do.
Another online promotion you shouldn't miss out is marketplaces. Sites like eBay and Amazon allow you to sell products without the need for an official site. They have hundreds of millions of visits each month. If your goal is to increase visibility of your brand and products, they will surely help.
That said, customers are free to leave feedback on these sites. Not that it would be a problem especially if you're confident with your products, but you should be aware of it and probably perform quality control regularly to ensure the best quality.
FAQs – Offline & Online Hobby Store
---
What do hobby shops sell?
As said before, hobby is a general term that includes different interests. The number of items sold at these stores corresponds to the number of hobbies that exist. Those who are into automotive, they can go to hobby shops that sell RC helicopters, cars, truck models, train models, airplanes, boats, etc.
Those who are into toys can go to stores that sell action figures, figurines, and other plastic models. There are also stores that sell puzzles and educational toys. Basically, it's hard to mention everything you can find at such stores because anything that belongs to hobby supplies would fit in.
Do card shops make money?
Judging by how card shops can still survive in today's climate, it's safe to assume that they do make money. However, it also depends on the card. If we talk about greeting cards like anniversary cards, Christmas cards, baby shower cards, wedding cards, Halloween cards, etc, then they should be viable since these cards are in high demand. People will always need them because the events associated with these cards take place on a regular basis.
But if you what you meant was playing cards as in those found in card games, they are quite segmented actually. People do search for them, but they cater to hobbyists more than the general population. It needs proper marketing strategies to survive if you want to open a store focused on selling these items.
Do hobby shops make money?
We can use the same reasoning for hobby shops. The sustainability of a hobby shop greatly depends on the demand for the products offered. If your store sells hobby supplies that many people look for regularly, then you'll be able to sell loads of items each day.
Hence, you'll earn more profits in the end. But if the items appeal to smaller demographics, you can still profit, but probably not as much.
How do I start a modeling store?
It follows the same basic principles as opening up a hobby store. First you have to do market research to know the target audience you will reach. And then, you have to take care of the legal aspects of the business.
You can't randomly build a store without taking into account the government rules because it will cause a problem later.
Once you're done with the legal structure, create a business plan, secure financing, search for suppliers, and then set up the store and organize.
Where to get more info about hobby shop franchise?
Google is your best friend to find information about franchises. Just type in the exact keyword you want to check on, the results will appear on the first page.
Franchising.com and Franchisegator.com are two examples of sites that provide you with such opportunities. Go visit the URLs for more information.
Final Thoughts
---
Starting a new business is not easy especially for someone who is new to this. Even if we explained how to start a hobby shop, the real practice can be different. At least you know the steps to take.
A hobby store is a niche store, so it needs proper research to know who you sell your products to. At the end of the day, we all want to earn profits from the business we run.
The thing is success is in your hand since you're the boss of the shop. You'll decide its fate, whether it will be around for a long time or not. Just don't rush, take your time to prepare everything.
Related Posts