How to Start an eSports Team?
There's a common belief that being an eSports player is a promising career. Well, that rings true for those who can bring home trophies. For the record, this industry has…
There's a common belief that being an eSports player is a promising career.
Well, that rings true for those who can bring home trophies. For the record, this industry has spawned many millionaires.
However, to get to that point is not easy. You have to go through a process first. It should start with picking a game to play, understanding the mechanics, developing a good strategy, joining a team, taking part in local tournaments, before you end up at an international stage. But once you can get trophies and win prize money, all the effort will pay off.
To get into eSports, becoming a pro player is not the only option. Creating a team can also be a smart career move. There are many ways for a team to make money.
The first one is obviously from prize money. As we know, some of the major leagues have prize pools worth millions of dollars. Of course, you have to compete with established teams and players for those huge sums of money.
The second revenue stream is endorsement deals. This could even be more profitable if your squad consists of high-profile members. Sponsors are more tempted to invest in a team when the members already have a loyal base. Companies won't hesitate to shell out big bucks for promotion because they know that eSports leagues have massive viewership numbers.
If you're looking for tips on how to start an eSports team, you've come to the right place. Here we break it down for you.
Start Your Initial Team Locally
---
A. Establish your team branding
If you start from scratch, then a name is a big concern. A name doesn't have to represent you or your team, but it's better to have a meaning. Some of the biggest teams in eSports have unique names, like Faze Clan and Team Liquid. This makes you wonder if there's a meaning behind them.
Well, yours should be the same in this regard. Instead of picking a name randomly, it should be something that intrigues people because it may make them curious. Apart from a memorable name, a cool logo is also important. Hand the job over to a graphics designer. You can still give your thoughts, but let him share his opinions as well.
A professional designer has years of experience behind him, so he knows what he's doing. Mind you, the first impression is the lasting one. If your team's logo looks generic as if you didn't put much effort into it, people may not take it seriously.
Also, beware of potential copyright issues. Make sure any element on the logo hasn't been trademarked or has close resemblance with another.
B. Build your management team
Having a good management team is key to creating a solid organization. There's a lot going on behind the scene.
Although the players take the center stage most of the time, the support system is just as important and a manager is a part of that.
This role has many responsibilities. First, he should take part in the development and training of the team members. And then, he also should decide on what strategy to use for each tournament because it has an impact on the outcome.
There are many positions that a team needs and it's the management's job to fill them. Some of the most important ones are coach, marketing director and social media manager.
Each one of these roles serves a purpose and people should do their job correctly to ensure the team's success and prevent it from going through the motions.
C. Player recruitment and contracts
A contract acts as a mutual agreement between an organization and a player. After players have fulfilled their responsibilities, they deserve something in return, which is money and other types of reward. All should be covered in a contract.
If you're not sure how to create one, you can see a template or contact your lawyer for some guidance. The next important job is to find players.
Would you hire popular players or those who just got started?
Established players do seem compelling, but they won't settle for small salaries. If funding is an issue, it's okay to start with winners of local competitions or even those who haven't had any major achievements, yet. You can still train them to be reliable players.
So, where can you find these people?
Tournaments seem to be the most feasible option since aspiring players and pro ones come together in these events. But you can also do something else, like doing school visits since many talented young gamers are still in high school.
And then, you can also utilize social media to advertise job vacancies.
Logistic and Infrastructure
There are many things that matter in training an eSports team. For example, you'd want an internet access with the lowest latency possible.
That's because speed is everything in gaming. Without a speedy connection, it will be hard to train players properly. Coaching should be done by means of quality hardware. There's no need to buy everything, though.
We know that it's a big investment to buy physical equipment yourself. Just make sure the hardware exists no matter how you get it. There are several options available.
1. Use hardware owned by players
Perhaps, this is the most cost-efficient move to train players. Aspiring players usually have their equipment ready, but that doesn't mean they have computers with similar specs.
This would raise another concern, which is incompatibility especially if they use very different machines. Some may use desktop computers (with varying specs), and others may use laptops because they're portable.
That would apply to keyboards, mice, headsets, and other pieces typically found in a gaming setup. While this scenario can keep you from blowing your budget, it's probably not the most ideal plan.
2. Play at a LAN gaming center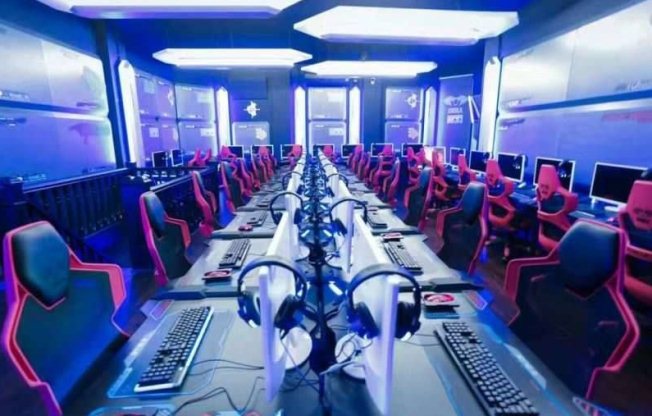 A LAN gaming center can provide the equipment you need for training without paying top dollars for that. If you're in a situation where you have to be careful with budget cuts, then you can go down this route.
A LAN gaming center has all the basic necessities for gaming. There are high resolution monitors, high-end PCs, and comfy chairs for long hours of playtime.
If you'd rather buy than rent, most of the budget will probably go to desktop computers because that's the most integral part of a good gaming experience.
Thankfully, with a gaming center, that won't burden you anymore. Just take the squad to one in your area and train them there.
3. Buy gaming essentials
Depending on your business finances, you may or may not consider buying as an option.
If you raise enough capital to buy equipment on your own, then why not?
That being said, you need to be careful with expenditures. There are many other important things to consider like your players' welfare. Their salaries are equally important because it's a driving force for their productivity.
The main benefit of buying is that you can choose the same specs for the hardware, which will directly influence consistency in training.
4. Other equipment
Unless you choose to conduct an online training program, equipment is also important. However, it should be tailored to the space. In choosing a chair, for example, comfort should be your top priority.
A good chair is one that sports an ergonomic design, comes with adjustable parts, and made of top-grade materials. It should also have armrests.
Why?
Gamers tend to move their hands a lot, which may lead to fatigue. When it kicks in, proper arm support is necessary to relieve the tension and discomfort. With this extension, their arms won't be strained during breaks.
Back support is another essential feature. For a pro gamer, sitting for hours is a daily occurrence. And it can put a strain on the back. Luckily, with good lumbar support, that shouldn't be an issue.
Hopefully, now you know why choosing quality equipment for your team members is crucial.
Financial and Funding
---
Without proper funding, the business won't be sustainable. There are many options available, but it should be based on your goals. If you want the team to focus on local events, then you can form partnerships with local companies.
If you have a large capital to start a team and are confident enough about its future, you can aim for bigger endorsement deals.
However, it's always good to start locally especially if funding is a barrier. If your team performs amazingly well in local tournaments, it will open doors for more opportunities.
Here are a few options you have:
1. Local businesses
Approach local businesses and ask if they need promotion to the eSports audience. Also, find out if the company's mission is in line with the marketing efforts you'll provide. Remember that there are two types of companies, endemic and non-endemic.
Endemic brands make items that are needed for playing eSports. Computer and peripheral manufacturers are some of the examples. Meanwhile, non-endemic brands aren't traditionally linked to eSports, but doesn't mean they can't enter the ecosystem.
After all, the goal of a company tapping into a new industry is to promote products. Hence, as long as they're willing to pay, then they should be welcomed as well. Both can be potential revenue streams for your team.
2. Local government
We also suggest you visit your municipality or local government to know if they have some grants for local activities. And if there are, find out if you qualify. Be up front about what you're going to do with the money.
In case they give their approval, the next step is to submit an application. With a grant, you no longer have to seek a loan to embark on your entrepreneurial journey.
Just make sure to allocate it efficiently to support the team's growth. Since a grant is often provided on the basis of need, you don't have to pay it back as long as you meet the criteria.
Is it difficult to secure a grant?
Grants are a form of financial aid that one can get without repayment, which makes them appealing to many. As a result, you also have to compete with others to receive one.
3. Crowdfunding
Raising capital through crowdfunding is also a good idea. Unlike the traditional way of offering a project to a small pool of investors, crowdfunding allows you to grow your business using the collective effort of a large number of individuals.
In exchange, you can reward them with merchandise or something else. Crowdfunding offers many benefits. In terms of efficiency, this is the best you can do to a startup.
There's no need to waste money to contact potential investors in person. All you have to do is create a campaign on a crowdfunding platform, spread it on social media, and wait for investors to come.
4. Merchandise sales
Merchandise is another popular way to increase revenue. It is often used as a way to build a connection between team members and fans. If your team consists of popular players, you can capitalize on that.
Fans usually don't mind spending several bucks on items that represent their favorite teams and players.
But does it work for a brand new team with relatively unknown players?
Well, you don't have to produce items in bulk. A small amount of merchandise wouldn't hurt. They can come in the form of hoods, caps, pins, mugs, and other knick-knacks.
It's not like these things have an expiration date. Even if the first batch isn't sold out, you can keep them while building your team's brand and reputation.
Managing the Team
---
Now comes the part where you have to manage the team.
It's quite a challenge to handle many players, which is why a solid management is necessary. Here are some essential things you shouldn't miss out:
1. Practice schedule
Creating a practice schedule could be daunting because all players have other plans to do. While training is imperative for a pro gamer, they also deserve some time off.
Make sure their schedules align, so that you can coach them as a team and as individuals.
With more time spent on practice, it will be easier for you to identify their core strengths and weaknesses. The point of an individual practice is to spot those weak areas that need further improvement.
When it comes to scheduling, you can communicate with other people in the organization. That's to ensure that there are no scheduling conflicts among those involved in the training program.
2. Training plan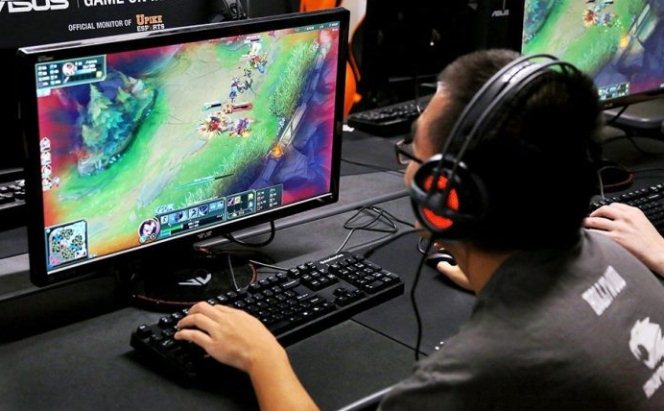 Every manager has a different approach to how they train a team, but there are some basics that should be included.
First off, you should train players individually to identify their play styles. Remember that these gamers come to you with prior skills. The most important thing is to bring out their highest potential. Once you know each member's play style, find out how they can contribute to the team's performance.
Some are probably more suited to certain roles in the game. Instead of assigning them to new positions, that's better to improve skills they already have.
After training individually, time for a group training session. This will reveal how their skills can complement each other, which would affect the strategy you'd pick for every competition.
Dominate Your Local eSports Event
---
Competitive gaming is growing at a fast rate. Not only does it get bigger in terms of viewership, but it also attracts more sponsors.
The spike of interest eventually leads to the prize pools getting bigger as well.
However, it's not easy to make some of that money fly into your account. You must win the competition first.
What does it take to win a tournament?
1. Teamwork
When you enter a competition, there's no time to be self-centered. There's a reason why companies field their best rosters. The people in a team are supposed to help each other achieve the same goal.
If you abandon this, you won't make it far in the competition.
Like when you play Dota 2, there are different lanes that need to be protected. If players flock in one area, then the rest will be left unattended, and it will be an easy win for the opposing team.
With that in mind, solid teamwork is paramount. Each player should do the job handed to them, so that they can secure victory.
2. Set realistic goals and communicate
Setting realistic goals is extremely important. You'd meet many tough competitors even in local events.
Well, that would be awesome to bring home the winning trophy, but if it's not the final outcome, don't be disheartened. Wins and losses are a part of life. You can't expect to stay on top forever. There are times when you have to deal with losses as well.
That aside, communication is key to success for any team. While the distribution of roles usually has been talked about prior to a match, there are many unexpected things could happen throughout the game.
At least with good communication and solid teamwork, everyone can figure out what to do even if they don't have time to convey the message as the match is underway.
Secure Sponsorships
---
Sponsors are one of the revenue streams that will keep your business going. But to get endorsement deals especially from large companies, you need to prove that your team deserves that kind of appreciation.
So, how do you do it?
The most important thing is to raise awareness of your brand. If the team consists of well-known players, then it won't be hard for you to woo investors to support the team. But if you just got your feet wet in the business with little experience, then don't be too ambitious.
There are many other ways to fund the team as you build its reputation. Take part in tournaments as often as possible. By putting your name out there, some sponsors may end up being curious. Of course, you need to have something up your sleeve to convince those people.
No, there's no need to win every match. Yielding placements at tournaments is a good start. Another way to find sponsors is through eSports associations, which is why it's important to build a relationship with them. If you can have conversations with the leading figures, that would be great.
But then again, your team's performance in the field will be the deal breaker. You can have the healthiest relationship with a company, but if they don't see your team as a profitable partner, you'll struggle to secure a deal.
Going Forward: Compete at Higher Level
---
To participate in a high-level tournament, you should know how to qualify for it. And this is not an easy thing to do. The more prestigious the event, the lower the chance you'll get invited. Only the best teams will be allowed to play at such an event.
For example, if your team specializes in Dota 2 and want to make it to The International, know all the requirements to earn a position in the list of participants.
It's worth-noting that every tournament has different rules. The International, for instance, limits participants to only 18 teams from around the world.
12 of those come from the Dota Pro Circuit, which is a series of tournaments that determine the direct invitees or those that will compete at the TI. The other participants are representatives from a number of continents.
Final Thoughts
---
How to starts an eSports team? This question may pop up in your head a lot especially if you're not new to this industry.
Owning an eSports team is not that different from running a business. It requires a proper plan and funding. Besides, you should also appoint the right people for the roles within the organization. Since it operates like a business, you can't handle everything alone.
Granted, you can take the role of the leading figure, but there are many tasks that you should hand over to others. Your focus should be on improving the team's performance.
By the way, some people are interested in creating a team because they are players themselves.
Are you one of them or do you just care about the business side of it?
There's nothing wrong with either, though. If you've had experience in eSports, at least you know what you're supposed to do, like seeking sponsors, choosing a name and logo, and sending the team to tournaments.
…