Best eSports Team: Biggest, Top Earnings 2021 (likely to stay so in 2022)
To participate at a major league, you're required to be in a team instead of competing individually. It benefits you in many ways. Not only does it help you improve…
To participate at a major league, you're required to be in a team instead of competing individually. It benefits you in many ways.
Not only does it help you improve your ability, but it also helps you build a reputation, which in turn affects your chances of securing endorsement deals. Being in a team is one thing, creating it is another. Since eSports is blooming right now, operating a team is seen as a lucrative business.
However, we can't deny that it requires effort and proper funding knowing the operational costs are high. There are many things you must think of other than the team members' salaries. The best eSports teams are the ones with high values and talented members.
There's a long process before you reach that point. First, the team has to win local competitions to build a name for itself. And then it has to compete at bigger leagues and return home with major awards. It's an effective way to attract sponsors.
After all, the ultimate goal of building an eSports team is to support everyone involved and without investors, it will be hard to keep up with the high costs.
What is The Best eSports Team in The World?
---
It is difficult to identify a single team that is the best in eSports because they all have their own distinct qualities and achievements.
However, we can name a few that stand out among other eSports teams. That is why they are regarded as the best eSports teams in the world.
1. Gen G Esports
Gen G Esports exhibited its potential at the LCK spring tournament in April. When it comes to teams specially trained for the League of War, Gen G Sports will sneak into the list. They managed to secure the second place at that event.
The team showed consistency from start to finish, which shows that they were well prepared for it. They have also become one of the most interesting teams to watch for the specific game this year.
2. Fnatic
Fnatic is a name you'd hear a lot for its participation across titles. Well, it's one of the major eSports organizations in the world, so that wouldn't be a surprise at all. They send representatives to different championships. League of Legends is one of the games they excel at. And it shows from their domination at tournaments conducted for the game.
The team instantly became a household name after winning the Riot Season 1 which that occured back in 2011. To put it into perspective, they have a win rate of 65%, which is amazing given how fierce the competition has been in the industry.
This team is headquartered in London, but has players coming from everywhere. They're not just active in LoL, but also other popular titles like Counter Strike: Global Offensive and Dota 2.
3. Faze Clan
FaZe Clan is no stranger to the eSports scene. They have a strong showing in many different tournaments. What makes them great is they consistently pick the best talents to join the team. Given the immense popularity, it's not surprising that pro gamers like Dubs, Megga, and, Funk want to play for them. They shook the world of Fornite with their great performance.
There are many other rosters fielded by Faze Clan which would give them an edge over other competitors. They did exceptionally well in duos and solo tournaments. Faze Clan is known for competing at Overwatch and Call of Duty leagues, but you'll also see them in other events featuring PUBG and Realm Royale.
4. Cloud9
Cloud9 has a long history in eSports. They started out in the competition of League of Legends. Their great efforts have helped them secure great placements across tournaments. Besides, they've won a couple of majors, which also boosted their profile and cemented their position as one of the most established eSportst teams ever.
The recent winning at the LCS was icing on the cake. They did it again after trying to claim the top spot in the last 6 years. Another thing commendable about Cloud9 is the level of support provided to the lower-tier talent. When you train them with just as much passion, they will give you something worthy of praise in return.
The Academy Team showed it through the 3-0 victory over Evil Geniuses. While it's true that accomplishments help a team increase brand recognition, the talents also play a part in achieving that. And in this case, Cloud9 should be proud because the culture built around it allows it to become the brand it is today.
5. Evil Geniuses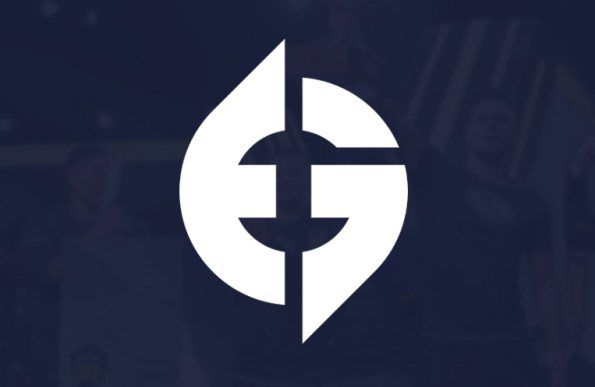 When it comes to Dota 2, Evil Geniuses is brought up a lot. The team was known for its fantastic performance at the International in 2015. That being said, you can't stay on top forever. Despite having a strong showing at the event last year, the team didn't bring home the main trophies.
The good news is they still did their thing by making appearances in the top 6. Thanks to all these accolades, sponsors now see them as a promising advertising partner. Razer is one of the companies that offered a partnership with the team. It's such as great opportunity considering Razer is highly respected as a producer of gaming-oriented devices.
One of the points of the deal was the team would be outfitted with premium peripherals from the company, like keyboards, mice, headsets. That's great consider Razer products are top-notch quality. Evil Geniuses is known for participating at Dota 2 Leagues, but it turns out that it has also formed other teams to compete in other leagues, like the ones featuring Fortnite, Smash Bros, and Artifact.
6. Ence
Ence also deserves praise for its performance. The biggest achievement of the team's career is when it won the WCS Spring. Many people were pleasantly surprised that the team pulled through like a dark horse. It did exceptionally well at the Katowice Major for Counter Strike: Global Offensive.
The only team that managed to put up a good fight against Ence is the Astralis. It wasn't the only championship where it showed its impeccable performance. The team also had good placements at the Dreamhack Masters Dallas and IEM which was held in Chicago.
7. Natus Vincere
Natus Vincere has fielded rosters at many different tournaments featuring Dota 2, League of Legends, and CS:GO. It started gaining worldwide recognition after winning multiple tournaments, like the International in 2011.
The team has been around for over a decade, first created in 2009. It didn't take long until people noticed it after it claimed legendary victories across major events.
Natus Vincere, also abbreviated as Na'vi, was showered with praise after bringing a prize money of a million at one point. Mind you, that was considered huge at that time.
Add it to the fact that the team became the first to reach 1 million subscribers on Youtube than other eSports organizations, they deserve all the praise and accomplishments because they strive to give the best to the eSports community. They want to partake in the advancement of the industry.
8. Team Liquid
Team Liquid is also renowned in eSports. The team originated in the Netherlands, was formed back in 2000. While it was intended to be as Brood War clan at first, it took a different path later and ended up with the SC2 Beta in the year 2010.
Another career highlight for the team is when it launched its Dota 2 division in December, 2012. Team Liquid was also known for its association with TL.net. They made the site to provide coverage of Dota 2 and Starcraft.
Apparently, that was the right decision to make because the website skyrocketed in popularity thanks to the Starcraft coverage. It broke the record as the most popular Starcraft-related site at that time.
9. Vici Gaming
Vici Gaming comes from china. The organization has 4 existing teams with each having a unique role. Its newest team, the Vici Gaming Jeremy has caused an uproar recently due to partnership with NBA'S Jeremy Lin. That wasn't the only sponsorship the team was able to finalize. Other investors also have showed interest to support the team's growth, like Hyperx, Cherry, Doom TV, to name a few.
Vici is quite active on social media, mainly on Twitch and Reddit. As a streaming platform, Twitch is a good place to promote since it has a huge streamer base. Reddit is the same because it's one of the biggest community-based forums on the internet.
Speaking of the outfits, you may think that the whole divisions in the team will sport the same uniform, but it turns out that there are differences between Vici and VGJ outfits. Vici is more retro leaning, while VGJ is more popping.
10. Astralis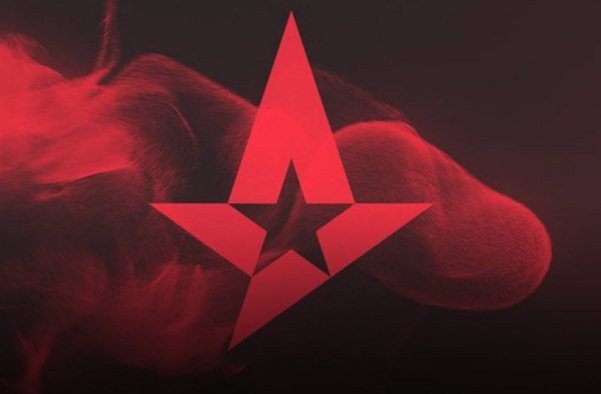 Founded in 2016, Astralis is relatively young as an eSports team. This Danish group is focused on playing Counter Strike: Global Offensive. One of the older members was responsible for the squad formation. When it comes to career highlights, Astralis has won 2 majors featuring CS:GO.
And they continue to make marks in the industry by winning majors across tournaments, such as IEM Katowice Major 2019, ELEAGUE major: Atlanta 2017, and much more. What's more surprising is they didn't catch a break for snatching the 3 trophies in a row. With all things factored in, Astralis is undoubtedly one of the best teams to ever break onto the CS:GO scene.
FAQs – Top eSports Team Organizations
---
What eSports team makes the most money?
Up to this writing, Team Liquid comes out ahead of everyone. It tops list with prize payouts totaling $35,237,139.27 and has participated in 1796 tournaments. OG took second place.
The team has earned about as much, totaling $33,716,733.59 in prize money and has been in 92 tournaments. Up next on this list is Evil Geniuses, which has earned $24,197,698.79 cumulatively and has been in 850 tournaments.
What is the biggest eSports team?
The biggest eSports team by prize money would be Team Liquid. The whole squad has raked in over $35 million USD. However, there's a bit shake up on the list when we compare them by valuation. In this case, the top three looks slightly different.
The first place would be Cloud9 & Team Solomid. They're tied with valuations worth about $400. The second place is Team Liquid with $320 million in valuation, and the third one is FaZe Clan with $240 in valuation.
Who is the best gaming clan?
It probably goes to Team Liquid because it's a huge part of the industry. Team Liquid always shows up when we discuss different aspects of eSports from the history to the top earners.
eSports has gained monumental attention in last decade, but Team Liquid has existed since 2000. It was originally a Starcraft community, and then expanded to Dota 2. Eventually, it became world famous and scored a huge success in the industry.
What college has the best eSports team?
Several reports put Maryville University of Saint Louis on top. It's situated in Suburban st. Louis, started as a college that accepted female students only. But the rule was abolished in the 1960s.
In term of eSports, 2015 marked the first year it conducted the program. Maryville quickly became a household name in college eSports after winning the 2016 LoL tournament, followed by record breaking 40 wins the following year at the Collegiate Star League.
Does Harvard have an eSports team?
There's a dedicated for eSports there which was founded by Shen and Kim. The program was called the Harvard eSports association. They created it in hopes that it would connect the variety of gaming communities on campus.
It has directors for different games, including Hearthstone, Dota 2, League of Legends, etc. The founders of this organization are currently active as the co-presidents.
Final Thoughts on Competitive Gaming Industry
---
Having the opportunity to join an established team is an honor. Anyone would die for a position in Faze Clan or Team Liquid. The thing is it's hard to be accepted by one especially when a team has long been in the industry.
They would impose strict requirements which only let the best players to join. By being in a team, you'll have the luxury of getting trained by the best people. Besides, it will open doors for you to make more money.
Why?
With a solid team, your chances of winning tournaments are high. Thus, you can earn a lot from prize money. It will also bring you closer to sponsors. Some may try to reach out to you and offer some money-making opportunities.
Speaking of the best eSports teams, we've have made the list for you. Some of these teams are popular because they did a lot to burst into everyone's radar.
They have won major awards, relentlessly promote on social media, and formed partnerships with large companies.
Related Posts